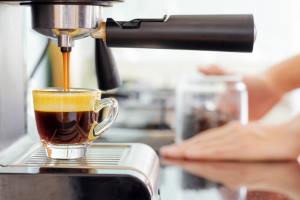 We can proudly affirm that CoffeeBI is the leader in professional espresso coffee machine market analyses. What does this mean? It means that we know the coffee machine market in every aspect and every segment (Professional/HoReCa, Vending, etc.) and we help companies to analyse the main figures of the market, but when it comes to the professional espresso segment we are the best.
We  go in-depth into the markets and we double check our data with the coffee market figures, by taking advantage of the fact that we are specialised in the coffee industry. As well, we support coffee machine manufacturers with professional services that help them to reach their short-medium term objectives.
Take a look at the following services dedicated to you:
Our analyses on the coffee/coffee machine markets help you check how the international markets are going to evolve, giving you a powerful tool to fight your competitors or to make decisions about where and how to
Before going to the market it is extremely important to know what baristas think, need, and dream about their equipment, why coffee shops decide on one machine better than others, and if your production fits the coffee culture and perception in any specific needs. CoffeeBI goes straight to your objectives, by investigating yours and your competitor baristas' needs.
Exporting coffee machines in a new country is not as simple as you may think. You don't need just a distributor, but you need to know the depth of the coffee culture in your selected and the internal distribution dynamics. We help you take on the challenges you will face in this new adventure.
…or, simply, contact us to learn more: