China Hospitality Expo 2019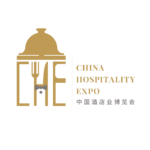 China Hospitality Expo (CHE) is a major sourcing and networking event in Guangzhou, which is the base for hotel suppliers and one of the fastest growing cities in China. The event not only provides a total solutions platform but also connects suppliers with hoteliers and distributors in the hospitality industry.
Highlights:
1 CHE is an exhibition strongly supported by nearly 100 hotel supplies chambers of commerce and associations, hotel associations, catering associations, and kitchenware chambers of commerce and associations.
2 Targeted Attendee Program (TAP) provides an effective way for exhibitors to meet targeted buyers, maximizing the return on marketing dollars.
3 The onsite business-conductive program consists of a series of conferences, competitions, product demonstrations and business match-making activities.
4 Year-round online and offline promotional activities will be conducted to boost publicity and visibility of exhibitors and promoting the exhibition.