Fispal Café 2018
12 June, 2018

-

15 June, 2018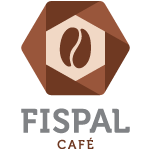 The Fispal Café Business Trade Show for the Coffee Sector receives thousands of professionals from coffee-shops restaurants bars bakeries pizza parlors ice-cream parlors as well as store owners and distributors searching for novelties in equipment accessories utensils packaging, not forgetting the grain itself.
The event takes place simultaneously with Fispal Food Service International Food Service Trade Show Fispal Sorvetes International Trade Show for the professional Ice-cream Industries. Together these trade shows create the ideal synergy for those seeking novelties in the sector and are the gateway to the Latin America foodservice Market.
Novelties trends and solutions for the coffee market such as: Special grains • Equipments • Acessories • Utensils • Packaging.
Want to list your Tradeshow or Event (FREE)? Click here