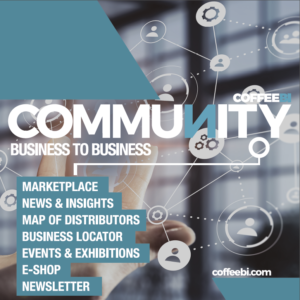 CoffeeBI Exclusive Club is the first community dedicated to the B2B coffee industry. We are growing day by day, in number of members and in tools dedicated to simplify and encourage the match among the participants. Furthermore, by joining the Club you will have access to exclusive contents tailored to your needs. Membership is generally open to Chairmen, CEOs and equivalents, Managers, Consultants, and whoever leads professional services firms in the coffee industry.
Our Members use the information from CoffeeBI Exclusive Club to boost their business, find partners, or bring about change in their own organisations or business.
Member benefits include:
Free access to tailored analyses and in-depth insights,
Discounted access to CoffeeBI reports and Premium Insights,
Facilitated collaboration to find local partners (by geo-localising your business),
Free access to CoffeeAgora Marketplace (to advertise your products), 
Free insertion of your events (including contacts, location, information, images, booking),
Facilitated connection to key stakeholders to internationalise local businesses,
Special engagement on our consulting service,
The chance to interact with a community of B2B players in the coffee industry,
Discounts on your advertising campaigns (banners, videos, editorial articles, etc.),
…and much more
Don't lose the chance to enter a fast-growing community with an increasing range of advantages. And did we mention that the CoffeeBI Exclusive Club subscription is completely FREE?
SIGN UP FOR COFFEEBI EXCLUSIVE CLUB [FREE]
Log in
Are you already a Club Memeber? Log-in here: