Turn Customer Experience to your advantage: we help shops/chains to strengthen the relationship with customers and managing all marketing actions without spending time and without any particular analytical or technical skills. Set up the program in a few clicks: that's all.
One bad review on a website kills the effect of 30 positive ones!
Start acting now!
Did you know that asking for a feedback within the first 30 minutes from a bad experience reduces the risk of a bad feedback in social networks and other review websites by 80%?
Be the first to know if something went good or wrong with one of your clients, and reduce the risk of  a bad and dangerous score in one of million feedback portals.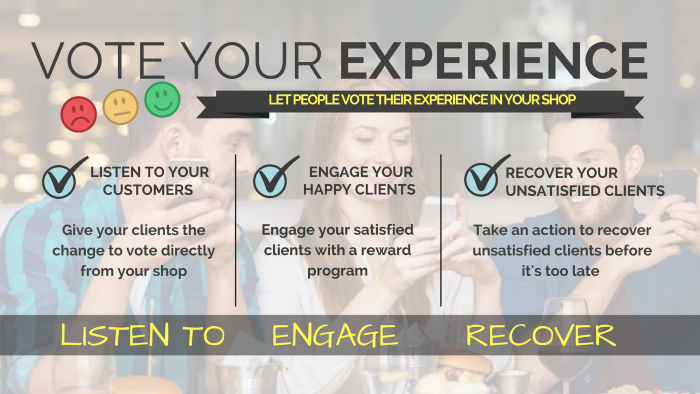 Experience is your key-asset? Listen to your customers when they give you a feedback (positive or negative, whatever), and be informed immediately every time a customer has a less than perfect experience in your shop. Open a dialogue with customers and recover unsatisfied ones before they give a bad review on several review portals .
Welcome to relationship marketing 4.0! Our service will monitor several indicators and gives you the chance to take actions to keep your customers happy and loyal.
Your referral is 1-click away.
What this service is and is not…
This service gives you the chance to receive a direct feedback by your clients and your customer satisfaction trends and indices
This service takes any feedback directly in your shop by using collateral (customised with your logo and colours)
This service reduces the so called "TripAdvisor effect" and gives you the chance to take actions in a very short time
This service is multi-language
This service is not an app. If you have your own app we can boost it . If your shop doesn't have an app, we have an app for you.
---
This product is suggested for HoReCa players, bars, restaurants, hotels, coffee shops, catering service, etc.
---

In Switzerland, contact our local partner: click here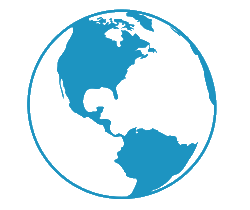 In other countries, please contact CoffeeBI: click here
---
ASK FOR INFORMATION