[POSTPONED] IBAKTECH 2020
When:
26/03/2020 – 29/03/2020
all-day
2020-03-26T00:00:00+00:00
2020-03-30T00:00:00+01:00
Where:
Istanbul Exhibition Centre CNR EXPO
Yeşilköy Mh.
CNR Expo, 34149 Bakırköy/İstanbul
Turkey


It was announced to the public on 11.03.2020 that Turkish Republic of Trade decided to POSTPONE all of the exhibitions to be organised between 16 March to 30 April 2020.
Decision has been taken in the scope of 'Force Majeure' related with the new type of Corona virus (Kovid-19)
Based on this decision, new date of IBAKTECH will be announced to all of our Exhibitors and Visitors very soon.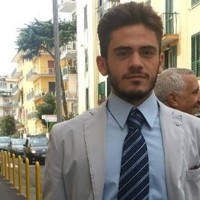 Mainly deal with writing digital contents, I'm from Naples, a city with a long tradition for coffee: so contents and coffee are two of my businesses.
Passionate about politics and information, I spent my youth between football fields, school and university desks. Inveterate traveler, my motto is "Let's eat and drink something new".