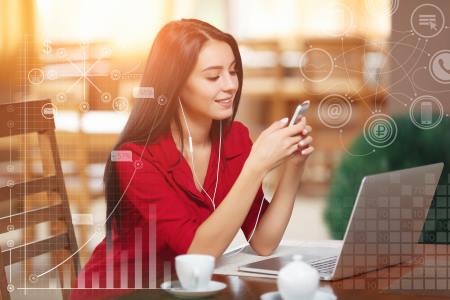 Even if your food is delicious and your coffee is the best on your block, the city is a jungle of restaurants, bars, pubs, deli corners, street food stands, take away shops, junk food distributors and every kind of temptation for your customers. On top of that, it takes just one review on a website to kill months of work.
Nowadays, more and more customers look for experience more than products, above all since some products have become a commodity. Unfortunately, some coffee shops are going to have the same sad end: becoming a commodity. A lot of coffee shops and restaurants look like places where you will end up consuming a quick meal or an acrid coffee served by bored staff.
Customer experience, exclusive service, loyalty and engagement are a must in such a  competitive business world and, in such a competitive scenario, coffee shops and restaurants need to increase their potential and take care of their customers.
Take a look at the following services dedicated to you:
Our technology will help you to retain and engage your customers, with an effective and smart loyalty app that sends automatic messages (i.e. birthday greetings, etc.) and targeted offers, that gives your clients the chance to vote on their experience (any negative feedback arrives only to you) and to invite friends (being automatically rewarded for this action).
From concept to customer experience, a journey into the store to give customers a better experience:  CoffeeBI supports you to create your coffee shop/restaurant starting from a concept idea or to improve the experience of your customers turning your shop or chain into an experience journey.
…or, simply, contact us to learn more: