Your clients' experience matters. Even if your food is really delicious, the city is a jungle of restaurants, bars, pubs, deli corners, street food stands, take away shops, junk food distributors and every kind of temptation for your customers. On top of that, it takes just one review on a website to kill months of work.
"HOW CAN I BE THE FIRST TO KNOW IF SOMETHING WENT WRONG WITH ONE OF MY CLIENTS, AND ACT ON IT?"
Keep in contact with your clients, from App to App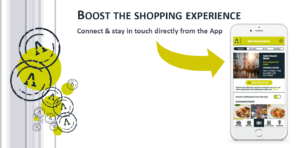 Acrengo is the app that helps local shops to strengthen the relationship with customers.
Manage all your marketing actions without spending time and without any particular analytical or technical skills. Set up the program in a few clicks: Acrengo does the rest.
How Acrengo helps your business: the smart program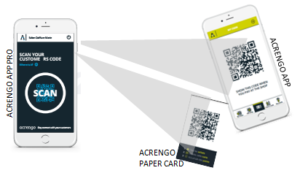 Acrengo is very easy to use. With your App (Acrengo PRO), scan the QR-code on your customers' Acrengo App when they shop to give them a stamp.
Create your digital loyalty card in one click. Manage your own membership program. Define rewards and advanced guidelines.
Then you can communicate directly with your customers, even when they're not in your shop. Having a continuous and interesting flow of information is necessary to avoid your customers "archiving" your shop under a ton of other stimuli.
A special event? A new recipe? Changing opening hours? A last minutes? A Christmas gift? A Special offer? Acrengo lets you quickly create targeted messages and offers for your customers and send them with a click. Or just activate the auto-pilot and Acrengo will work for you. In other words, you can engage your customers with a set of real, easy to set and automatic actions, offers, and messages. Select one or more of our programs to wish happy birthday to your customers, to recover your "sleeping" clients, to reward the frequency of visits etc.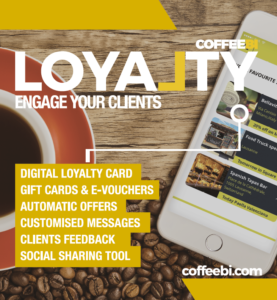 Let your customers evaluate the experience in your shop after every visit, directly from their App. See how the satisfaction of your customers is going and check if any worrying trend is forming. Experience is your key-asset? Be informed immediately every time a customer has had a less than perfect experience in your shop. Open a dialogue with your customer, listen to their feedback and win them back before they become bad advertising for your business. Turn on the system to identify which customers are likely to leave you and set the actions to retain them. Acrengo will monitor several indicators (frequency of purchase, experience, feedback, etc.) and take prompt actions for you to keep your customers happy and loyal.
Last but not least, reward your customers when they invite their friends to your shop and turn them into new clients. Simply define the reward for the person who refers you a new customer, and the welcome gift for the new person. You're all set. Now your customers can spread positive word of mouth about your shop directly from their App, messaging (Whatsapp, SMS,…) and social networks (Facebook, etc.). If you share content and info about your shop it's good. But if your customers do it, it's even better! Automatically reward your customers when they like your social activities and when they help you "spread the word" on social network. Ensure to-the-shop conversion of your advertising (including paper, flyers, online, Facebook, etc.). Add an Acrengo QR-code to your advertising and measure how many shop visits it has generated and if it has paid off its investment. Adapt, and repeat.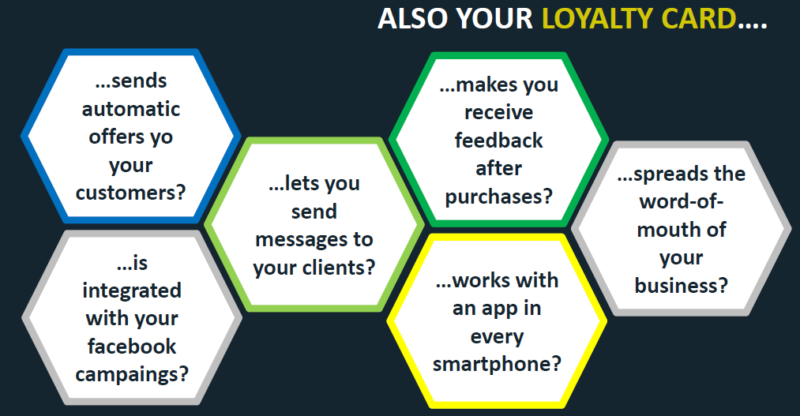 Loyalty? This is just the beginning! Read below what Acrengo can do for you (and click "+" to read more).
---
What Acrengo is and is not…
Acrengo is an app to engage and retain your clients:  yes, exactly, your clients. Acrengo will never share your clients with your competitors or other shops.
Acrengo is not a shop list: if you are looking for a cheap way to acquire new customers, Acrengo is not for you. Relationship marketing is based on a long-term relationship, and Acrengo helps you take care of your customers and reward them.
---
Acrengo for…
Some suggestions for bars, coffee shops, restaurants, pizzerias, cafes, snack bars, tea rooms, take away corners, fast food places, delis, international food restaurants, burger bars, vegan restaurants.
---
Would you like Acrengo in your shop or are you a vendor? 
ASK FOR INFORMATION