CONSULTING, RESEARCH & ANALYSES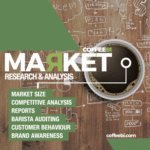 We are highly specialised in the coffee industry: we go in-depth into the market analyses following the whole industrial chain, covering the coffee market, equipment for coffee, machinery & plants for coffee processing.
THE FIRST B2B COMMUNITY FOR THE COFFEE INDUSTRY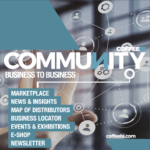 CoffeeBI launched the first community dedicated to the B2B coffee industry. You can promote, support, and do business with other companies of the same industry. We work with global and local partners, promoting networking and business opportunities.