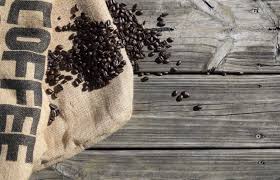 If you are either a local roaster or an international brand, CoffeeBI helps you make the right decisions for your business. We know your challenges, your pains, and your needs, because we come from the coffee industry, just like you, and for years we have dedicated our passion and our professionalism to coffee, exactly like you.
This is the reason why we have thought of a set of services dedicated to your business. We have some standard products that help your discover new markets (Market & Reports), and others that help you investigate specific issues concerning your activity: your competitors, client awareness, new markets to conquer, and the right moment to buy coffee.
Take a look at the following services dedicated to you:
Market analyses on the coffee market to help you make strategic decisions or market share reports to fight your competitors. Even if you have been in the coffee industry for ages, your decisions need supporting figures and data, trends, and forecasts. Our analyses are tailored to your objectives, with flexible levels of depth and a huge range of markets, because we are highly specialised in the coffee industry.
In order to beat your competitors, it is extremely important to know your prospective client's perceptions and to investigate the reason why they choose your competitors more than you (or vice versa). We help you organise and carry out online and offline focus groups to test your products or investigate end clients' tastes.
Be proactive and optimise your supply strategy with the CoffeeBI Price Forecasting service. You will know when the right moment is to buy coffee.
Are you trying to internationalise your company? CoffeeBI helps you export your products abroad with a consulting service that brings you to the destination country.
Listen to your customers directly when they drink your coffee! How? This is the first customer satisfaction for coffee roasters with 3 incredibly effects.
…or, simply, contact us to learn more: