Trieste Coffee Experts 2019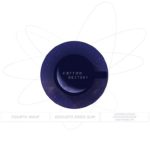 An opportunity for reflection and comparison in order to address topics and issues concerning the coffee chain, worldwide.
An event that through dialogue, allows to identify the best way to face the challenges of the market and emphasises the need to network and promote the exchange of knowledge and experience to increase mutual professionalism.
Trieste Coffee Experts is part of our commitment in order to enhance and promote quality espresso culture: we create events to promote the creation of synergies among the protagonists of  Italian coffee.
LIVE EVENT: September the 21st, 2:30 pm Italian Time (GMT+2)