Venditalia
6 June, 2018

-

9 June, 2018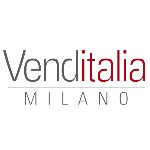 Venditalia is the most important international event in the Automatic Vending sector, eagerly awaited by all the main players on the world Vending market as a chance to discover the most innovative technological solutions and new food products for "eating out".
Here manufacturers and producers meet with managers to do business, share knowhow and promote innovation, creating a huge professional community.
For just a few days market players will all be under the same roof at Venditalia – a concentration of objectives such as: projection of corporate image, presentation of strategies, meeting up with clients, product presentation, market feedback and sales support.