HOTELEX Guangzhou 2020
When:
15/12/2020 – 17/12/2020
all-day
2020-12-15T00:00:00+08:00
2020-12-18T00:00:00+08:00
Where:
Poly World Trade Center Exhibition
1000 Xingang E Rd
Haizhu Qu, Guangzhou Shi, Guangdong Sheng
China

HOTELEX is a series of leading hospitality equipment, supplies and fine food trade fairs in China, held in the cities of Shanghai, Beijing, Chengdu, Qingdao and Guangzhou.
The first HOTELEX Guangzhou was established by shanghai UBM Sinoexpo and Guangzhou Zhonglian Industry Co., Ltd. (Guangzhou Nation International Hotel Facilities and Trading Center) in 2014, and it also got the guidance from China Tourism Hotels Association. As the adjunctive exhibition in South China, HOTELEX provides a trading platform for high-end hotel & catering purchaser, domestic & overseas dealer, agents and wholesalers, even to develop their domestic and overseas purchasing channels.
Event also host around 30 world-renowned special events, ranging from barista championships, cooking competitions, baking competitions, uniform shows and table art competitions to bring together an unparalleled experience for industry professionals and beyond.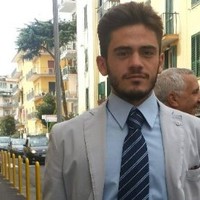 Mainly deal with writing digital contents, I'm from Naples, a city with a long tradition for coffee: so contents and coffee are two of my businesses.
Passionate about politics and information, I spent my youth between football fields, school and university desks. Inveterate traveler, my motto is "Let's eat and drink something new".