The International Coffee and Tea Festival
When:
10/12/2020 – 12/12/2020
all-day
2020-12-10T00:00:00+00:00
2020-12-13T00:00:00+00:00
Where:
Dubai International Convention & Exhibition Centre
Sheikh Zayed Rd - Trade CentreTrade Centre 2 - Dubai - United Arab Emirates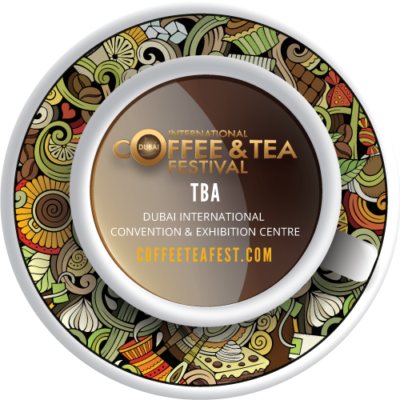 At the International Coffee and Tea Festival, the business possibilities are endless. Here are some prime reasons to showcase your brand at the Show:
The event provides you with a powerful, focused platform to meet potential clients/decision-makers and establish valuable alliances within a short span of time, all at an incredibly affordable cost as compared with conventional advertising which comes at a high price tag and with no tangible returns.
Exhibitions are particularly of benefit to small and medium sized companies as they allow an ideal launch pad to showcase their products alongside the more established brands, thus giving all companies a level playing field to grow their businesses.
Being at the event is your ticket to establishing your brand presence in the regional landscape and meeting the important people you need to interact with, to take your business to the next level. It is also a ideal place to conduct market research and update yourself on latest industry trends and developments.
For companies that do not want to invest in mass publicity campaigns, DICTF presents a budget-friendly forum to reach out to a mass audience and meet with multiple prospective buyers.
Benefit from the extensive media coverage surrounding the exhibition. Your product could end up in a fully featured news story.
If you are launching a new product or service, giving it a test-run at the International Coffee & Tea Festival will get you immediate reviews.