Dubai to climb the world coffee market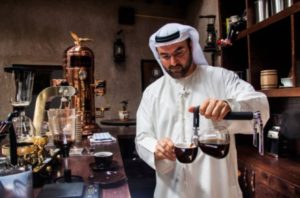 DUBAI – In Dubai coffee is more than just a beverage. It's a pastime in its own right, an activity, as well as a successful business venture.  According to the results of Zagat's recent 2015 Coffee Survey, 82 per cent of people consume coffee every day.
While the emirate is one of the fastest-growing markets for the beverage in the world, coffee fever is on a cross-border spree, hitting the entire Middle East, which accounted for eight per cent ($6.5
This content is reserved to the members of the CoffeeBI Community.

To continue reading, register for free or sign-up here.