Dubai to climb the world coffee market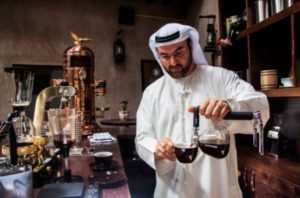 DUBAI – In Dubai coffee is more than just a beverage. It's a pastime in its own right, an activity, as well as a successful business venture.  According to the results of Zagat's recent 2015 Coffee Survey, 82 per cent of people consume coffee every day.
While the emirate is one of the fastest-growing markets for the beverage in the world, coffee fever is on a cross-border spree, hitting the entire Middle East, which accounted for eight per cent ($6.5 billion) of the global $85 billion consumers spent on coffee in 2014, according to figures published on EuroMonitor's Market Intelligence Portal in early 2015. The UAE alone spent $121 million on the beverage, a sum that is expected to grow by 35 per cent in the next five years (by 2020).
The Middle East accounts for eight per cent of the global consumer spend on coffee ($6.5 billion). The UAE coffee market is expected to grow by 35 per cent in the next five years
It's not a surprise considering that over the recent years Dubai has been hosting the annual International Coffee and Tea Festival, which has revealed that there are more than 4,000 tea and coffee houses operating in the region.
More than 4,000 tea and coffee houses have opened in the region
Furthermore, a Dubai-based coffee barista from Café Rider, a specialty coffee bar in Al Quoz, represented the UAE at the World Barista Championship 2015 in Seattle, USA, earlier this month, and it all only goes to show that Dubai is a strong contender on the coffee scene.
Would you like to analyse any specific topic? Reserve a Premium Insight about the UAE market: contact us.