Black Coffee to help American health and market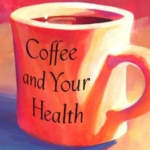 CORVALLIS – Coffee offers a wealth of health benefits and a temporarily boost concentration and alertness, and drinking coffee might also lower the risk of liver disease, according to the Linus Pauling Institute.
Black coffee is a healthier alternative to coffee flavored with calorie-laden cream and sugar, and it might also help lose weight. A single cup of coffee with 2 teaspoons of sugar and an ounce of half-and-half have about 69 calories, and Americans drink roughly 3 cups of coffee a day, that adds up to an extra 207 calories. According to the American study, switching from coffee with sugar and cream to black coffee every day for a year, it means saving more than 75,000 calories, the equivalent of almost 22 pounds of fat.
May dark espresso boost up deals of industry? Black coffee represented some $3.48 billion in U.S. sales in 2015, a more than 21 percent increase over the annual sales average in the previous three years. In US Black Coffee exporting alone is a $20 billion dollar industry, mostly consumed by industrialized nations while being produced by the world's underclass.