FDA Has Found Undeclared Ingredients in Yet Another Herbal Coffee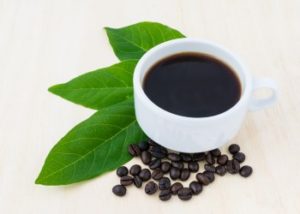 It is third time in two years that FDA has found undeclared ingredients in yet another herbal coffee, this time its "New of Kopi Jantan Tradisional Herbs Coffee" and the company Bestherbs Coffee is calling back its product that it sold during a period of June 2014 to June 2016 – as reported by Forbes.com.
One of the undeclared substance is Desmethyl carbodenafil, chemical structure of which is very much alike of sildenafil – which makes an active ingredient in an FDA approved, widely popular drug Viagra. Although the company mentioned the "male enhancement" factor while advertising their herbal coffee, they never precisely mentioned what was in their coffee.
Albert Yee, the owner of the Texas based company told The Washington Post that the coffee is commonly sold in Malaysian cities. But as FDA sent the company a report warning them of the dangers desmethyl carbodenafil presents to the patients who already take medicines for heart diseases for example, Bestherbs Coffee preferred recalling their product.
Prescription drugs for heart problems, cholesterol issues, blood pressure and diabetes often contain nitrates. Interaction of nitrates from those drugs with Desmethyl carbodenafil in the coffee can be dangerous. It can bring the blood pressure down to dangerous levels, as stated by FDA in Forbes' article.
Although no one has reported any such issue with the usage of Bestherbs Coffee, one death was reported according to an FDA release in May of 2017. Culprit was Caverlo's Natural Herbal Coffee as mentioned in the Forbes' article. Caverlo's, along with Stiff Bull Herbal Coffee, was called back by FDA last year. Reason was the same; presence of desmethyl carbodenafil. Only difference was that, both the companies mentioned the presence of a root Tongkat Ali in their coffees. The root is hard to obtain because it comes from the Malaysian rain forest.
The root is known for increasing testosterone and elevating the sperm count but its production is not very feasible and hence the sellers brought desmethyl carbodenafil into the picture to balance out the production cost says Forbes.
Besides, there is another ingredient that Bestherbs failed to clearly mention on their instant coffee mix – milk. Since people with allergy tendency towards milk can suffer potential harm by its consumption, it is best that the company decided to ask people to return their product. And because this is not the first case, but is third, in a period of hardly two years, consumers are best advised to look for authentic information before buying any "action bringing" herbal coffee.
Writer and content contributor for international magazines and websites.
Nida has been writing professionally for CoffeeBI since March 2016.