Sparrow Coffee Roastery to open first café in Naperville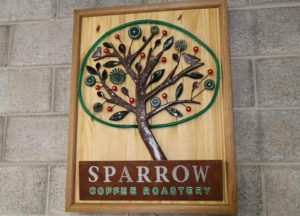 Top Chicago coffee roastery will be opening it's first café in Naperville in mid-January, report Chicago Tribune. DeEtta's Bakery, which is the only Naperville business to serve Sparrow coffee will create special pastries that will sell with the java. Chris Chacko, founder and CEO of Sparrow Coffee Roastery says, what is missing in Naperville now is a decent coffee, hence his plans to remedy the situation.
"I'm in love with Naperville. Always have been," Chacko said, that's why he couldn't pass up this opportunity to open his first shop in the western suburbs of Naperville's Water Street District.
Chacko has been in the business of roasting coffee for about 30 years, the last five years with Sparrow Coffee Roastery.
One thing that is unique about this master roaster is that he doesn't stock house coffee beans to sell. He pays a visit to each restaurant and tastes their food in order to decide if the flavor profile can complement the roast unique to its establishment. To finalize the blends, chefs will stop by Sparrow Coffee Roastery for a taste test to choose the best in order to harmonize their menus.
According to DeEtta's owners, Morgan and Kevin Tyschper, the experience convinced them to see Sparrow Coffee as a perfect fit for Naperville. Chacko in return said DeEtta's stands a chance against pastries offered by Chicago's chefs. "The pastries and coffees are works of art," Kevin Tyschper said.
Chack has signed a 20-year lease 2000-square-foot spot adjacent to the lobby of Hotel Indigo that will be opened soon. This will make the café accessible both to the hotel guests from the lobby and the street, to Naperville workers down-town.
Sparrow Coffee Roastery is served in Michelin star restaurants like 42 Grams, Grace and Sixteen whose customer base is made up of high-end chefs and sommeliers in Chicago.
According to Chacko, customers in Naperville will have the experience of their own coffee customization. This will be done with their personal flavor favorites like bourbon, rye whiskey and cocoa nibs.
"A good 25 percent of our time is spent educating our clientèle. I have no doubt that's how we'll spend our afternoons over there," Chacko said.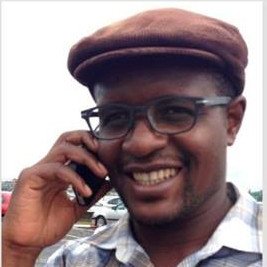 I am a blogger and an experienced freelance digital content writer with focus on small business, finance, agribusiness and tax law.