Starbucks: The First Coffee Chain To Trial A Fee On Takeaway Cups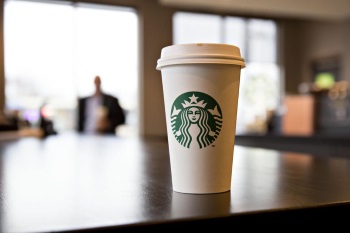 In the UK, 35  Starbucks branches will be the first coffee shops to trial a fee of 5p on disposable cups, a so-called "latte levy", which aims to reduce the waste of coffee cups, as reported by the The Guardian: Consumers will have the opportunity to drink coffee using a ceramic cup offered by the store or to use their own personal cup. Starbucks had already proposed a discount (25p) on reusable cups in 1998. The latte levy proceeds are going to be donated to the Hubbub Foundation, an environmental charity.
Coffee drinker, content manager, and  communication lover, I've been collaborating with CoffeeBI since February 2018.
Interesting content? Share it with your colleagues