The phenomenal growth of coffee shops (in the UK, but also globally) has consequently meant a rise in energy consumption and the production of waste. It's estimated that 500,000 tonnes of coffee waste is produced in the UK each year, and 7 million disposable coffee cups each day. It is estimated that less than 1% of these coffee cups are recycled. After the issue reached the mainstream media last year as part of Hugh Fearnley Whittingstall's 'war on waste' there have been many developments.
One of the most common ways in which coffee shops engage in the circular economy is through efforts to recycle coffee cups, with some larger coffee shop chains expanding their recycling programmes. A range of stakeholders in the coffee industry have also begun to coordinate efforts to address the issue of coffee cup recycling (and packaging waste more generally) via the Paper Cup Recovery and Recycling Group. There have been lots of localised efforts too, such as the Square Mile Challenge. There ar...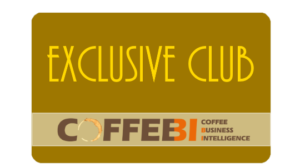 This content is reserved for CoffeeBI Exclusive Club members.  You can join our club by subscribing to the CoffeeBI Membership Program. Log in to access your Club area or sign up now, it's free: click here to sign up.