This is a new piece of research which highlights another important function of café spaces – as places not only of co-working for independent workers, but as places where business and work takes place more generally.
The discount voucher website MyVoucherCodes has recently released some data which suggests that:
4/5 people in the UK have spent at least 3 ½ hours working from a coffee shop each week;
1/3 have closed a business deal (with an average value of £1,732);
67% said their place of work supported the idea of working from a coffee shop;
1 in 3 have attended a job interview in a coffee shop (although 43% of people are worried about lack of privacy in the coffee shop);
the average working session in a coffee shop lasts for 93 minutes;
the average worker spends up to £10 on food/drink for each time;
the average consumer spends over £2,160 a year working from a coffee shop in the UK (which is 8% of their salary), and this climbs to nearly £2,600 for the self...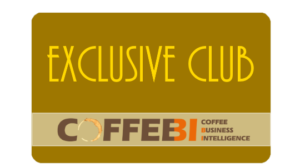 This content is reserved for CoffeeBI Exclusive Club members.  You can join our club by subscribing to the CoffeeBI Membership Program. Log in to access your Club area or sign up now, it's free: click here to sign up.