We are ready for Venditalia, and you?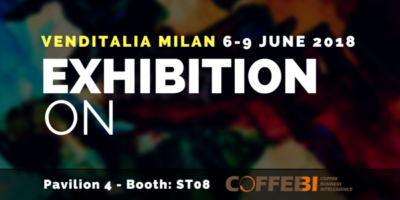 We are ready, and you? CoffeeBI waits for you at Venditalia, one of the most important international event in the Automatic Vending sector, eagerly awaited by all the main players on the world Vending market as a chance to discover the most innovative technological solutions and new food products for "eating out".
For this edition, CoffeeBI introduces its new analyses on the Vending worldwide market and its new proposal to improve the customer experience also on vending products and machines.
Come and meet CoffeeBI at FieraMilano City, Pavilion 4, booth ST08 or contact CoffeeBI: click here