At HostMilano Gelato/Pastry and Coffee are Complementary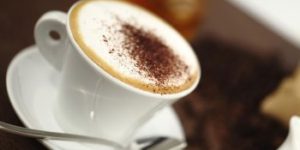 The idea of blending diverse industries is set to return to the two halls as part of Host 2017: in fact, if in the Gelato / Pastry area, there will be a coffee piazza where the visitors will be able to directly enjoy experiences relating to the precious coffee bean, in the coffee space, there will be a similar gelato piazza that will host all the latest trends in gelato and pastry.
Here, amidst an exhibition of cakes and sweet attractions, the visitors will ideally be able to experience the many facets of the word 'hybridisation', in a subtle play of influences hailing from the fashion sphere and works of art created by expert ice-cream makers and pastry chefs. This said, the hybridisation of the different industries at Host is also reflected in the relocation of the halls, which in all respects, mirrors the predisposition of the entire Gelato and Pastry segment to merge with more than one sector.
Not just coffee then, even if the vicinity of halls 10 and 14 further highlights how the creations of expert pastry chefs merge with the coffee sector. Yet even the catering sector (it is no coincidence that this hall will be in close proximity to the Gelato and Pastry hall) where, owing to the initiative organised by starred chefs and great professionals, synergies with confectionery artisans are becoming more and more frequent.