Coffee demand: China to reach 200,000 tons in 2020?
CHINA – The number of Western-style cafés on the main streets of Chengdu in central China is increasing on a seemingly daily basis, just as it is in major cities across the country, where both foreign and local coffee shops are fiercely competing in the race to open new outlets, Nikkei Asian Reviews reported.
The effect of changing tastes by Chinese people means that more and more Chinese consumers drink coffee at home. Japanese trading house Marubeni, which has a large coffee-bean roasting operation, expects demand for coffee in China to reach 200,000 tons in 2020, up threefold from the current level.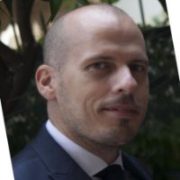 Creative and business-oriented, with about 20 years of experience in marketing, research, and customer experience, he merges analytic thinking with a strategic view, into a continuous research of cutting-edge ideas to help business growth. Co-founder of CoffeeBI, since 2015 he has leading its marketing strategy, by finding new ways to use marketing with technology in every phase of CoffeeBI life cycle.
Interesting content? Share it with your colleagues