Plans For Expansion 2017 by Gloria Jean's Coffee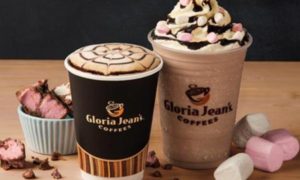 Gloria Jean's has announced its plans for expansion in year 2017 according to prweb.com and restaurantnews.com. The company's plan mainly includes franchise focused expansion.
Brian Balconi, President of Retail Food Group USA, parent company of Gloria Jean's Coffees explains it saying "Here in the U.S., you can't own your own Starbucks franchise, but you can fulfill the dream of owning a coffee shop with Gloria Jean's." as mentioned at prweb.com.
Retail Food Group (RFG), got the hold of the brand in December 2014. Australia's largest multi-brand retail food franchisor RFG is also a leading wholesale coffee roaster with a track record of franchise development around the world. (prweb.com)
As specialty coffee market is witnessing fast growth, many ambitious business operators seek opportunities a community coffee shop may bring to them. Gloria Jean's franchise offering is expected to provide a support system coffee shop operators may use to build their business dreams.
Gloria Jean's new plans for franchise expansion, at the beginning are going to target Midwest, Northeast United States and California, with paying special attention to the regions surrounding Chicago, New York, Philadelphia and Washington D.C. metro areas, as well as other select markets across the country (prweb.com).
According to prweb.com , Gloria Jean's now has nearly 900 locations worldwide, and the brand continues to capture the attention of franchise investors and coffee aficionados as it increases its U.S. presence and competes, head-to-head against the industry's biggest players.
Writer and content contributor for international magazines and websites.
Nida has been writing professionally for CoffeeBI since March 2016.
Interesting content? Share it with your colleagues