A New Machine That Aims to Update the Coffee Industry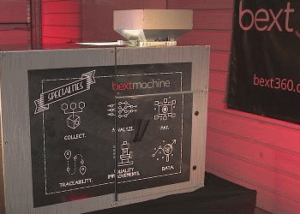 An agtech company bext360 is envisioning updating the coffee industry in a unique way – reports Forbes.com. The decade old ways coffee farmers still use to get paid for their harvest are about to change. Coffee farmers in Africa and South America shall be benefitting soon getting paid right away using the digital technology.
Behind the software is blockchain technology from Stellar.org and the main product of the idea is a Coinstar like device according to forbes.com. The machine has the ability to grade coffee cherries that have been harvested and the farmers can get paid on the field.
The machine has the capacity to evaluate up to 30 kg of coffee cherries and has the capacity to analyze every cherry. After the examination is done the machine can categorize the cherries into A, B and C grade cherries. Whatever is the grade of the coffee cherry lot; is the grade of the farmers and the payment is made in accordance – told the CEO Dan Jones to Forbes.com.
After grading is done, the machine makes a payment offer to the farmer, that, if accepted results in the form of a digital payment for the farmer. The startup has so far raised $1.2 million for their project.
Jones' point is; things really need to change for the coffee farmers who literally have to keep records on carbon paper and have to so much depend on the market to get paid. Their machine enables farmer to get paid quickly and fairly. Bext360 also charges a small sum for each transaction. Their business model is very much alike the copy business of the 70s.
Writer and content contributor for international magazines and websites.
Nida has been writing professionally for CoffeeBI since March 2016.