How do Cafes Use Social Media to Stand Out From the Crowd?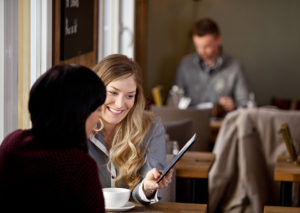 How do cafes use social media to stand out from the crowd if everyone is posting about coffee? The Cat and Cloud podcast touched on some of the issues related to cafes and social media. They raise the point that in some cases the image a cafe projects of itself online is not necessarily the same as what you would experience in person.
'If you have to play dress up for your social media, you're doing it wrong'.
While there is a temptation to try to have perfect images to represent your business online to the world, it needs to be an accurate reflection of the business, otherwise if people do visit and it's not up to the Instagram standard, it leads to disappointment (and people are less likely to visit again).
If you look on Instagram there's an endless supply of pictures of coffee, and all things related to cafes. Many of these images, particularly from the larger cafe chains, are set up deliberately and heavily edited.
A cafes presence on social media is supposed to reflect what your business is about, providing a channel for people to connect with the business, and not just show customers what comes out of your company, according to many cafe owners I've spoken to.
'If you don't feel comfortable sharing with the world things you're doing on a daily basis, you're probably doing the wrong thing'. Jared Truby and Chris Baca, the founders of Cat and Cloud coffee, suggest that if you're going to use social media, use it chronicle what you do on a day-to-day basis. What takes place inside your cafe space? Who are the people behind the coffee?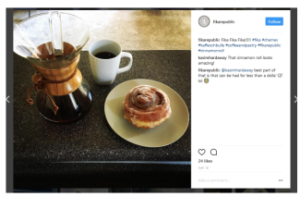 For some cafes, using social media is about promoting their goods, with the intent to sell more products. But as Jared and Chris point out: 'selling shouldn't be based around pitching anything, it should be a reflection of something you're doing, and should sell itself'. While pictures of cafe products are important, so are people – they help other people connect with a brand. This concept has been picked up by many of the larger cafe chains who have run social media campaigns which ask customers to post a picture of themselves with their favourite drink etc. But equally for smaller independent business, its a way for customers to get to know the brains behind their daily caffeine fix or favourite cafe space, and many independent cafes have used this to their fully advantage. When there isn't a marketing budget, social media is often the main method of reaching the customer base.
So what's the point of these images – for them to be beautiful to make me want to visit the cafe? Often they just make me hungry, feel the need to go and make coffee! But really, to effectively use social media, you need to do something a little bit more than just pictures of coffee and pastries (as nice and mouth watering as they are to look at). Jared and Chris stress that it's important to think about the story you want to share, and you can do that with what ever technology you have, it doesn't have to be a high-end DSLR camera – that's not what it's about. It doesn't have to be a heavily edited picture perfect cinnamon bun, with a latte with an intricate leaf pattern (at least not all the time). It should give consumers a window into the world of your business.
'What is the return on you pitching your stuff out there really hard, spending time putting all these things together what's you're return in sales? Some have argued that any increased online presence has the potential to increase your customer base in real life, and that generally it can be good to have a huge pool of consumers that you can intersect with to gauge reception to new ideas, products or ways of doing things.
There are of course, many different social media platforms too, which can make it even more challenging for businesses to know which to use. In different countries too there are preferences for different types of social media platforms – Facebook and Instagram seem to be preference for cafes in Portugal, whereas in the UK many cafes make much more use of Instagram and Twitter. So thinking about the audience is really important in targeting social media efforts – which platforms are customers using?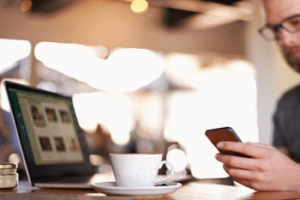 'The world is a visual place now' remarks Chris, any clearly given the popularity of Instagram and other methods of sharing images on social media, this seems to be the case. But as Chris and Jared highlight, the images posted need to be more than just products. 'It's ok to have intentionality on your social media' – Yes, use images to let customer know about your new products, but don't make that all your social media feed is about.
While many cafe businesses are keen to use social media to grow their audience and attract new customers, many are also wary of using it, usually for fear of negative reviews or negative press. Having social media accounts provides an immediate channel for customers to say how great they think your cafe is, but equally if they're not happy, to say something about it.
Early in the Cat and Cloud podcast they ask: 'How do you make a better social media connection and customer experience?' Based on their advice, here are a few suggestions:
Use social media as way for customers to see what your business is about, an insight into the activities that take place there, and the people who make your business what it is.
Use social media to engage with your customers. It's a great way to connect with your local community, and from those further afield who may end up one day visiting your cafe.
Don't just use social media to try to sell goods or advertise promotions.
Choose your platforms carefully. Don't have a range of social media accounts if they are not suitable for your customer base, or you don't have time to maintain them all.
Try to post regularly on which ever platforms you choose.
Should a negative response take place, try to respond promptly.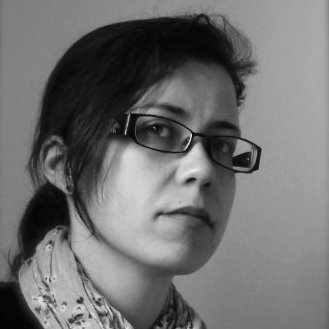 Jennifer is a researcher in the Centre for Business in Society at Coventry University and her research interests focus on the coffee and café industry. She researches how the café industry has developed in different national markets, different business models within the café industry, and the role of cafes in different urban spaces. In particular, a current project, 'Spaces of Community' explores the economic impact of cafes but also the importance of cafes for different communities and cultures considering how and why cafes have developed, what roles cafés play in communities, how cafes spaces are used, and the ways in which cafes engage with their local communities. You can read more about her research on the 'Café Spaces' research blog.
Interesting content? Share it with your colleagues