4 Mistakes You'Re Still Making On Facebook For Your Coffee Business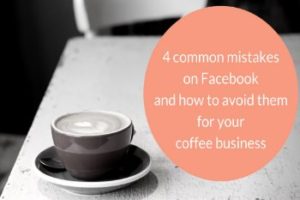 Should you still be using Facebook for your coffee business, is there not much happening on your Facebook page? Not many followers have joined your page recently; your posts seem to be ignored by your audience.
Yes, there's this Facebook algorithm going on, that tends to choose what content to show to your fans and which not. But there are also four things that you still might be doing and that might be causing the stagnation with getting more fans or the missing engagement with your posts, though.
1. You don't know your audience
Have you checked your Facebook insights lately? Do you actually know who liked your page and who is seeing your posts? Are you aware that the stuff you're posting is highly connected to the people you're posting it for? What do I mean by this?
Well,  you know your customers & guests inside out. You know, who's coming to your coffee shop, you probably have regulars stopping by frequently or buying your coffee. But, does the same go for your audience on Facebook? Do the customers & guests of your coffee business actually match your fans on Facebook?
My tip: Go over to Facebook insights now and find out as much as possible about your fans. Are they more male or female? What is their age? When having a look at your coffee business and your offer, what does that tell you, if your fans are more male for example? Where do your fans come from? Where do they live? Does that tell you something about your own location, i.e. the location of your café or coffee shop, maybe? What languages do your fans speak? What's the best way to communicate with them, if your fans happen to come from multiple countries around the globe? 
Check also the posts section in your Facebook insights and find out about the days and times your fans are online and can actually see your posts.
Now compare these findings with the people coming to your shop or buying your products! Is the content you're putting out there made for your fans on Facebook or your customers & guests? If you don't have many fans just, yet, because you're just starting out with Facebook, add other similar coffee businesses to the 'Pages to watch' section in your Facebook insights and see how they're doing, especially in terms of Likes.
2. You're posting the wrong stuff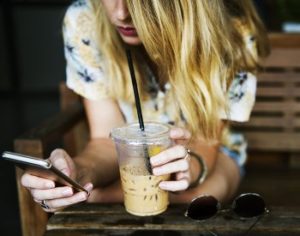 And that brings me to the next mistake; you're still doing on your Facebook page: If you don't know whom you're posting for, you're probably posting the wrong stuff for them.
Promotion vs. engaging content
Remember Facebook is a Marketing tool to connect with your fans, building a trusting relationship with them – over time – and turning them into customers eventually.
Facebook is not a sales tool to promote your products on a frequent basis!
You can post about special offers or giving discounts from time to time. But make sure you're not posting them too often.
Latte Art
You often see coffee businesses post about the Latte Art attempts of their Baristas. It's great to show your skills and a well done Latte Art sure will give you some Likes and comments. But, if you're only one of other cafes and coffee shops in the newsfeed of your fans doing Latte Art posts as well, you're not sticking out anymore for them. You're only another shop showing off their Latte Art skills.
Quality photos and videos
You unfortunately still see many bad photos and videos still, shaky, blurred and such. Your fans might be seeing those posts, but these won't give you any Likes, especially, if you're also failing to write a good caption for that photo or video.
Make sure, you make high quality photos and videos for your fans. If you want to invite people to your café or coffee shop or want them to buy in your online shop, present yourself the way you want others to see you and your brand.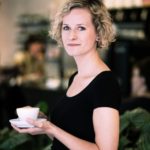 Simel.Coffee stands for the merging of specialty coffee and Marketing. The person behind Simel.Coffee is Melanie Boehme, Coffee Marketing Consultant and branding expert for specialty coffee shop businesses.
Melanie Boehme supports busy coffee shop owners and managers with her inspiring Marketing strategies (offline & online) on their way to a successful & thriving coffee business that customers just love going to.