Olam International's African Coffee Plantations Receive Certifications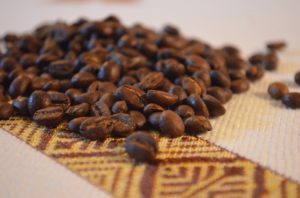 Olam International's two coffee plantations in Africa have recieved Rainforest Alliance Certification as well as UTZ Certification for their 2500 hectares of Arabica plantations according to dailynews.co.tz and foodbusinessafrica.com.
These aren't Olam's only plantations in world. It' s one of the world's largest coffee suppliers that has coffee plantations in Africa, Asia and South America. Their other green coffee sources include smallholder farmers from around the world making them one of the world's biggest coffee exporters.
Olam's Aviv subsidiary in Tanzania occupies 2000 ha of area and is situated in Songea Rural District of Southern Tanzania. Some 1025 hectares are covered with Arabica coffee plants and processing facilities that offer wet processing. Expected production for the year 2017 from Aviv's newly Rainforest Alliance Certified farms is about 1,600 metric tones. That is a huge amount compared to what Tanzania's total production of Arabica is; 38,500 tonnes a year as reported by foodbusinessafrica.com.
The other Olam's Arabica plantation is located in Zambia; the Northern Coffee Corporation Ltd ("NCCL") that spreads over 1,500 ha. NCCL is one of Africa's largest Arabica plantations and Zambia's biggest coffee producer and exporter. They are expected to produce some 2500 metric tonnes of coffee for the year 2017 says foodbusinessafrica.com. To no surprise NCCL makes 88% of the country's total certified production and is the only Rainforest Alliance and UTZ certified plantation in Zambia as pointed out by foodbusinessafrica.com.
As the specialty coffee sector prospers, certification gained by Olam's African plantations is going to prove as a significant step towards providing specialty coffee customers with third party assurance while improving the livelihood of coffee farmers from around the world.
Writer and content contributor for international magazines and websites.
Nida has been writing professionally for CoffeeBI since March 2016.
Interesting content? Share it with your colleagues