Some Like It Too Hot? Rethinking Coffee Serving Practices
When questioning professionals or consumers about influences on coffee quality, factors such as type, variety and origin, processing, sorting, gentle roasting, fresh grinding or the type of preparation are usually named. Very rarely, however, is the temperature is brought into play. According to popular opinion, the best way to think with coffee is "the hotter the better". This belief needs to be tackled in two ways.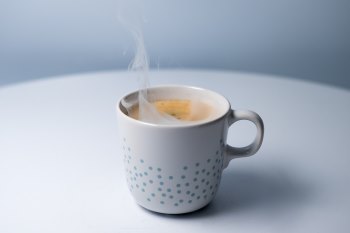 On the one hand, brewing and
This content is reserved to the members of the CoffeeBI Community. 

To continue reading, register for free or sign-up here.
Dirk Lachenmeier, PhD, Chemical and Veterinary Investigation Agency Karlsruhe, Germany, food chemist and toxicologist, director of the department for plant-based foods and head of the central official coffee control laboratory for the German Federal State Baden-Württemberg. Expert in nuclear magnetic resonance spectroscopy. Dr. Lachenmeier's multi-facetted interdisciplinary research interests span from Food Science and Technology, Analytical Chemistry and Chemometrics to Toxicology and Cancer Risk Assessment. He authored more than 300 peer-reviewed publications.

Dr. Steffen Schwarz is managing director at Coffee Consulate and Amarilla trading. He is also CEO at The Coffee Store GmbH.