In a country where whisky is the King, can coffee compete? History and coffee culture in Scotland
Centuries-old legends state a passing monk to have spotted a herd of 'dancing' goats which seemed restless after feeding on a berry-like substance. It was then when he decided to create a concoction of sorts, resulting in a caffeinated-drink that went on to change the global dynamics. Medieval ages saw a powerplay in terms of production and consumption of alcohol, making it one of the most tradable commodities of the world. While the Scot-Gaelics weren't just experts at making alcohol or 'swally', they also gained critical acclaim for their 'cofaidh', or coffee.

History traces back to the year 1673 when the capital city of Glasgow received its first cargo package of tobacco and sugar from Virginia, an import that changed the history of the city for the years to come. The accompaniment that came with this package was a license or liberty to a certain man who went by the name Colonel Walter Whiteford, who could "set up to sell, top and vent coffee within the same burgh, for the space of nineteen years next after the date hereof." It was then when the city saw its first coffeehouse, at the corner of Trongate and Saltmarket. As a trend back then, the place and many others that followed the suit became centres of political discussions and ad-hoc meets that were also synonymous with fashion and being elite. While it was viewed to be a rival to the swally, the city saw unprecedented growth in the rise of both tobacco and caffeine consumption, followed by the establishment of dedicated coffee rooms and eventually petite coffee shops. While the United Kingdom had been much of a tea-consuming region, a shift towards coffee saw a coffee revolution in itself.
The later years saw the Scottish highlands being flanked by this revolution, leading to the establishment of key players such as Starbucks, Pret-A-Manger, Costa, Caffe Nero along with the prominence of independent specialty stores such as Kaf, Papercup, Gordon St. Coffee and else. A study from the Local Data Company states a recent increase of 7.4% in the number of coffee outlets in Scotland. While Italy is attributed as the founding father of most types of coffee drink, recent studies reveal that the Scots prefer a much stronger brew compared to their Italian counterparts, consuming milkier lattes and cappuccinos. Such a widespread growing consumption has also seen a rise in an emerging trend that revolves around specialty coffee being served up late at night, perfectly competing with the swally, changing the perception from being a 'daytime-only' drink.
Reports suggest an average Englishman can consume ten cups of instant coffee every week, with an additional three-four being brought by frequenting their favourite stores. While still connoisseurs of espressos, a new wave in the markets are that of brew bars which are the quintessential making coffee at home. A surge has been noticed in the number of such coffee machines being purchased, as this technology not only saves those extra pounds but also ushers in the comfort of sipping the drink in the four walls of their homes, at any hour of the day. It has been noted that while millennials today, in an attempt to flaunt their status, opt for a milkier texture of coffee, the middle-aged group are most likely to be partial to a latte. Researchers further state some 42% Brits feeling not being awake fully until they've had their first cup of coffee, with a growing majority stating themselves to be caffeine addicts. The Scots have started loving coffee so much that state-of-art coffee shops are now found in almost every nook and corner of the country, be it in cities such as Edinburgh, Aberdeen or Glasgow to smaller towns such as Kilmarnock, Falkirk and Erskine. Some of the now popular shops include the likes of Sable and Flea, Grain & Grind, The Wildcat, Spitfire espresso amongst many more.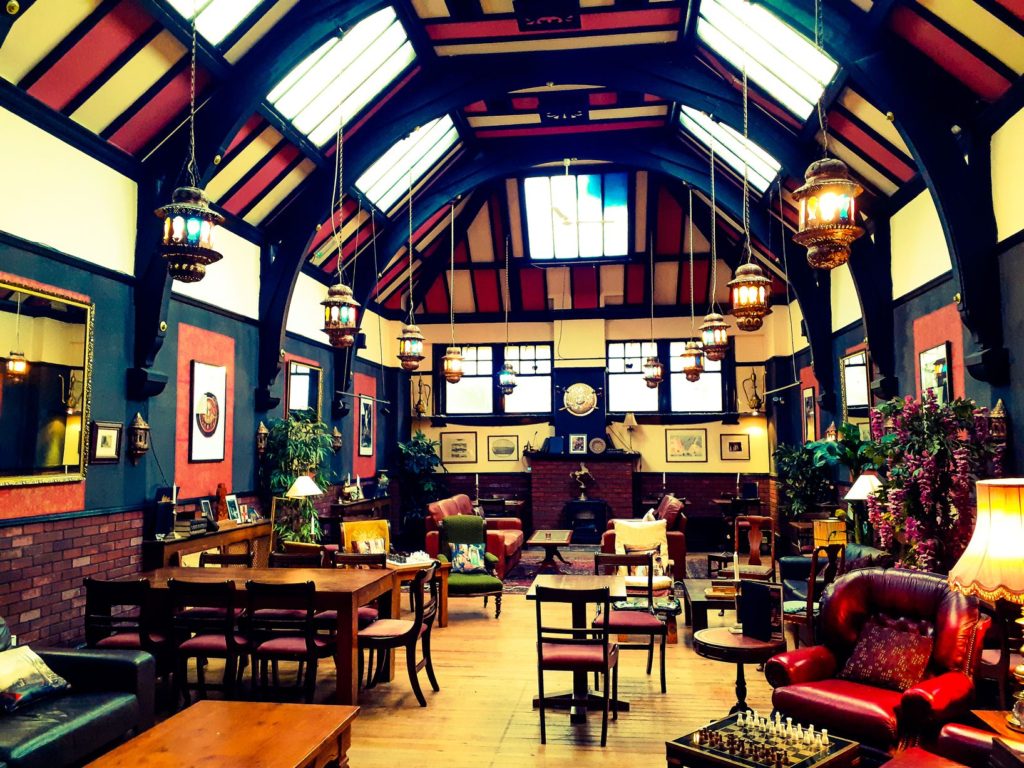 The UK, on a whole, boasts of more than 300 coffee roasters, with about some 20 prominent ones in Scotland alone. The Scots take their beans seriously because for them roasting is an art in itself. One of the predominant ones, Matthew Algie, also attributed as the world's first triple certified espresso, employs a number of traditional master roasters, working at their own pace so as to emit an effervescent flavour. An immaculate blend of science and art, roasters aren't just about delivering coffee to shops but also to forging key relationships. Since the beans aren't exactly cultivated in the Scottish lands, optimum care is taken to import high-quality ones from the Americas, taste them and bring them into the roasteries.
Scotland is now viewed as a rapidly burgeoning market, catching up with its global counterparts. The October of 2015 saw the first Edinburgh Coffee Festival at Mansfield Traquair, bringing together 27 artisan roasters, speciality tea stalls and coffee equipment companies from across the country. When a random population of people was asked about what makes a good coffee, there seemed to be no common answer for preferences are subjective.
It is to be understood and hence a very important affair when the Scots maintain that cofaidh is like bread- have it a little and have it fresh each day. But the question that comes into the picture is that in a country where whisky is the emperor, can coffee compete? While it is said that with good marketing and education on coffee, anything could be sold off well, business owners in the meantime, have been enticing customers with another exciting combination- a combined whisky and coffee tasting. While the traditional Gaelic Coffee is indeed a great way to round off a meal, such innovative ways are all about providing people with an experience that they wouldn't get at home.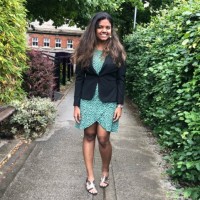 With a background in economic and international business management alongside experience in content creation and digital marketing, Alpona has a huge aficionado for coffee which only seems to be growing with every passing day. This is displayed through her food blog. If passion is combined with work, no amalgamation is more beautiful is what she believes in.