Covid-19 continues to affect coffee supply chain
The COVID-19 pandemic, according to the exporting countries, will continue to affect coffee supply chains.
Farmers and producers expect to experience prolonged labor shortages, increased production costs, diminished infrastructure, and a reduction in commitments from buyers.
Learn more about the crisis in the Out-of-home segment
A recently survey between 16 exporters countries by the ICO has attributed the increased volatility of prices to significant disruptions in the coffee supply chain.
At least in the first months of the pandemic, as well as the impact on coffee consumption caused by the global spread of the virus.
Production troubles impact exports
The latest ICO market report shows that world coffee production decreased by -1,9% during 2019.
In May 2020, coffee exports decreased by 14.6% compared to the same period last year, despite this volume is the third highest on record for the month of May and follows unusually high shipments last year.
The spread of the virus reduces the amount of jobs available along the value chain: directly due to illness or indirectly due to social distancing and lockdown measures.
The time of the harvest suffered major problems, above all because of the limitations on the free movement of people since seasonal and foreign labor is often required.
In particular, exports of Arabica decreased by 19.7% to 6.43 million bags and shipments of Robusta declined 5.2% to 4.6 million bags compared to last year.
Shipments of Colombian Milds fell by 13.4% to 999,000 bags. This is due largely to a decline of 13.1% to 894,000 bags for exports from Colombia compared with May 2019.

Compared to last year, shipments of Other Milds decreased by 14.4% to 2.61 million as volumes fell for the five largest exporters of this type of coffee, notably Honduras where exports declined by 20.9% to 730,000 bags.
Exports of Brazilian Naturals decreased by 25.7% to 2.82 million bags while in contrast Ethiopia's exports rose by 7.8% to 381,000 bags.
Some innovative elements slow down the potential reduction in consumption
Domestic consumption of coffee has increased significantly over the past decades. Today around 15% of coffee produced is consumed in exporting countries, up from only 7% in 1990/91.
Due to social distancing measures and lockdowns, there has been a shift away from on-premises consumption (e.g. in restaurants, canteens, coffee shops and bars) to online sales and delivery. This clearly highlights the importance for e-commerce and other retail innovations in coffee exporting countries.
Discover some important changes that could lead to innovations and transformations in the coffee sector
According to the ICO's survey, "the covid-19 pandemic has affected labor supply, either directly due to illness or indirectly as the movement of farm laborers and migrant workers is limited by social distancing measures, lockdowns and travel restrictions."
The group of countries surveyed said that the pandemic has resulted "in delays of shipment as well as increased trade and transaction costs."

In the first six months of coffee year 2019/20, imports by ICO importing Members decreased by 3.7% to 64.22 million bags.
Imports by the EU in October 2019 to March 2020 fell by 2.9% to 41.6 million bags, and those of the United States decreased by 8.2% to 13.75 million bags.
Imports by Japan declined by 8.3% to 3.6 million bags, Tunisia by 6.2% to 265,000 bags, and Norway by 0.5% to 363,000 bags.
In contrast, imports by the Russian Federation grew by 8% to 2.99 million bags, while those of Switzerland increased by 7.8% to 1.65 million bags.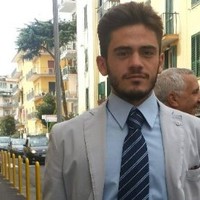 Mainly deal with writing digital contents, I'm from Naples, a city with a long tradition for coffee: so contents and coffee are two of my businesses.
Passionate about politics and information, I spent my youth between football fields, school and university desks. Inveterate traveler, my motto is "Let's eat and drink something new".