Last month, Trade Arabia announced that Coffee Planet, a coffee roaster and coffee shop chain in the Middle East, signed a franchise agreement with HB Brands for 70 shops in Saudi Arabia. Coffee Planet, based in Dubai, embarked on the franchise concept in order to expand its global presence, adding to its existing franchise agreements in UAE, Qatar, Pakistan and Malaysia.
There are changes taking place in Middle Eastern coffee culture:
"Deeply-ingrained coffee-drinking traditions have collided with investment from international brands and a growing desire among young consumers to partake in Western dining traditions, creating a thriving segment of modern coffee shops that are now battling with traditional cafés" (Euromonitor, 2013)
The Managing Director of Coffee Planet was quoted in Arabian business last year to say:
"The Middle East is cultivating more and more coffee drinkers, making it one of the fastest growing markets in the world for coffee consumption… We have observed firs...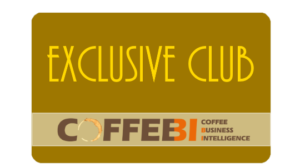 This content is reserved for CoffeeBI Exclusive Club members.  You can join our club by subscribing to the CoffeeBI Membership Program. Log in to access your Club area or sign up now, it's free: click here to sign up.