Coffee Culture and Specialty Coffee in the Middle East
Last month, Trade Arabia announced that Coffee Planet, a coffee roaster and coffee shop chain in the Middle East, signed a franchise agreement with HB Brands for 70 shops in Saudi Arabia. Coffee Planet, based in Dubai, embarked on the franchise concept in order to expand its global presence, adding to its existing franchise agreements in UAE, Qatar, Pakistan and Malaysia.
There are changes taking place in Middle Eastern coffee culture:
"Deeply-ingrained coffee-drinking traditions have collided with investment from international brands and a growing desire among young consumers to partake in Western dining traditions, creating a thriving segment of modern coffee shops that are now battling with traditional cafés" (Euromonitor, 2013)
The Managing Director of Coffee Planet was quoted in Arabian business last year to say:
"The Middle East is cultivating more and more coffee drinkers, making it one of the fastest growing markets in the world for coffee consumption… We have observed first-hand how consumers' knowledge and appreciation for good-quality coffee is constantly improving".
According to the Coffee Planet the coffee shops aim to incorporate "a touch of Coffee Planet's Arabian heritage, the cafe design features a tribute to the UAE's most iconic buildings while other inspiration has been taken from the crop-to-cup ethos of the brand with warm, earthy tones, exposed brick, brass, black tiling and wood finishes" (Coffee Planet, 2016).
Coffee Planet has been active in the region for many years, first focusing on different aspects of the coffee industry. The company has developed as follows:
2005: Coffee Planet was launched and coffee was sold on-the-go highway convenience stores.
2007: expanded to provide coffee solutions to hotels, catering companies, airlines and offices.
2008: opened a new roaster in Dubai and then expanded into retail across UAE and and GCC region, via selling coffee in supermarkets and specialist food stores.
2009: first franchised café concept opened in UAE.
2011: expansion of franchised cafés into other international markets.
The company emphasise their crop-to-cup approach so they know where their Arabica coffee comes from with relationships with a range of coffee farmers and producers across the world. To some extent, the expansion of such a coffee shop chain in the Middle East is not a surprise; despite a long history of coffee in the region, it is only in recent decades that the second and third wave coffee drinking habits have begun to take off.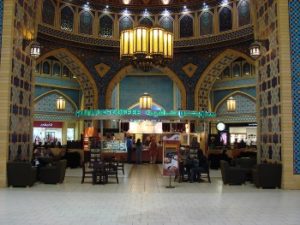 There are a number of the western style coffee shop chains which have a presence in the region. Starbucks has had a presence in the Middle East region since 1999, and now has hundreds of stores through a franchise agreement with Alshaya Group for stores in the region including,  Bahrain, Egypt, Jordan, Kuwait, Lebanon, Oman, Qatar, Saudi Arabia and United Arab Emirates (Starbucks, 2014). According to the Alshaya there are 69 Starbucks in Saudi Arabia, so given the recent announcement from Coffee Planet, they appear to be aiming to become equal competition in terms of the number of outlets.
Other chains include: Costa Coffee entered UAE 1999, and even now have the Middle East's first drive through coffee shop in Dubai; Gloria Jeans  entered UAE in 1998 and through a franchise agreement with Al Khaja Group operates over 60 stores in the country; and Caribou coffee has ambitious plans for the Middle East with outlets in Kuwait and UAE, but longer term plans for over 250 stores across the region during the next decade.
"While coffee has been a part of daily life for a long time, the tradition has historically been tied to independent cafés that serve low-priced coffee to customers—mostly men—who come in to relax and socialize. Now a transition is underway, and consumers not typically served by such cafés are helping to drive a movement toward more modern, Western-style coffee culture in the tradition of Starbucks or Costa Coffee. Such outlets serve a much wider variety of premium beverages and have become gathering places for women, students and other groups of young people seeking comfortable, premium social destinations" (Euromonitor, 2013).
Beyond the western style coffee shop chains, there has been a growth in the number of specialty coffee shops too. In the Middle East, UAE has been at the more popular location for specialty coffee shop growth, but there appears to be growing interest from across the region. Recent growth has been most impressive in the UAE, where the region's high disposable incomes, expat population, nightlife, and interest in premium, Western-style dining have encourage coffee shop growth (Euromonitor, 2013).
According to Arabian Business the Middle East is a growing market for coffee shops and specialty coffee with 2,200 new coffee shop licences issued between 2014-2016 alone, and various consultancy reports indicating the Middle East as a region with  growing coffee consumption. For many people it is the expats, and those who have travelled, and have been exposed to greater coffee variety and quality, as well as a range of brewing methods, that are driving increased demand:
"Consumers in the region are increasingly drinking coffee for the appreciation of the beverage, as they become more aware of the origin, roasting techniques and even the altitude at which the beans were grown" (Arabian Business, 2016).
Some of the more well known specialty coffee companies in the Middle East include: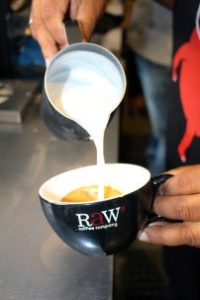 Specialty Batch  Coffee, a coffee roaster, equipment supplier and coffee educator  all  in one, based in Dubai.  Raw Coffee Company, based in Dubai established in 2007, a specialty coffee chain that focuses on ethically sources coffee. Tom and Serg in Dubai bring a bit of Melbourne style coffee culture to the city, and has been so successful that the owners have also opened the café, roaster, bakery, the Sum of Us.
Stomping Grounds Specialty Coffee Hub in Dubai, where coffee meets science, art and customer service – according to their website. The Espresso Lab, again in Dubai, is a coffee lab and roastery.
While there is a concentration of specialty coffee providers in the UAE, and in particular in Dubai, there are places appearing across the region. For example in Saudi Arabia, there are a range of specialty coffee shops both in Riyadh (e.g . coffee Tale, Manual Brew Café, 12 Cups, J Café, Golden Kangaroo, The Roasting house, Mekyal Café, Brew Crew, Alchemy Coffee Roasters, Drip Coffee) and  in Jeddah (e.g. Warm and Frosty Café, Medd Cafe and Roastery, Brew 92, and Cup and Couch). Then there is Camel Step Coffee Roasters based in Riyadh, established in 2014 and have the vision to grow the Arabica coffee supply chain in a sustainable way through collaborative agricultural research and development. In Qatar, Flat White in Doha appears popular with those seeking specialty coffee.
These are just some examples of developments in the specialty coffee scene in the Middle East, which does go beyond the UAE and Saudi Arabia. It will be interesting to see how the coffee shop and specialty coffee industries continue to develop in the region in the coming years.
While there are many positive trends in terms of coffee and coffee shop growth in the middle East,  co-owner of Mokha 1450, Garfield Kerr, highlights that there are issues for future potential growth of the specialty coffee industry in the region, talking about the UAE specifically he said:
"There are also a limited number of individuals with the disposable income to pay for a cup of specialty coffee in the UAE so the market is quite limited, though the growth trend is positive.  Someone who wants to get in should know it is not as easy as it looks and they should do their homework and acquire the necessary SCAE certifications before moving forward."
There is clear interest in coffee shops and specialty coffee in the region, as shown by the ambition of Coffee Planet, although greater research is needed to explore how the coffee industry is developing in different countries across the region, and to consider the potential future pathways for growth.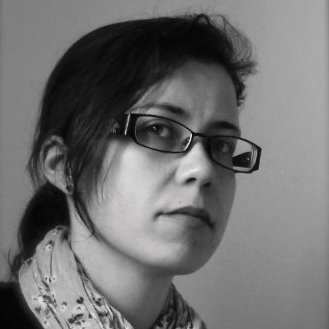 Jennifer is a researcher in the Centre for Business in Society at Coventry University and her research interests focus on the coffee and café industry. She researches how the café industry has developed in different national markets, different business models within the café industry, and the role of cafes in different urban spaces. In particular, a current project, 'Spaces of Community' explores the economic impact of cafes but also the importance of cafes for different communities and cultures considering how and why cafes have developed, what roles cafés play in communities, how cafes spaces are used, and the ways in which cafes engage with their local communities. You can read more about her research on the 'Café Spaces' research blog.