Vietnam's robusta coffee production to be affected by El Niño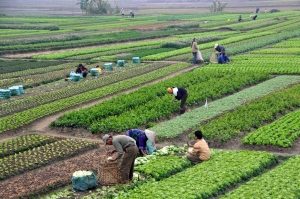 Serious water shortages brought by the El Niño weather phenomenon are expected to hit coffee production in Vietnam's Central Highlands, the country's key growing region, in the first half of 2016, an industry body said on Tuesday, according to the Vietnam Coffee and Cocoa Association.
"The situation with drought will seriously affect robusta coffee production in the Central Highlands," the association said in a statement, citing the national weather centre's forecast.
The forecast period coincides with farmers' watering process, a key stage to ensure coffee cherries grow well before they are harvested from late October this year.
Vietnam is the world's second largest exporter of coffee:
with a production that grew by 20%-30% every year in the 1990s, jumping from 0.1% to 20% in the last 30 years.
with an industry that now employs about 2.6 million people.
Vietnam is the top grower of robusta coffee (Robusta beans contain between 1.6% to 2.7% caffeine) and, after a year of refusing to sell their beans to international buyers, Vietnamese coffee farmers were expected to return to the export market, pushing overseas sales to a record.
Interesting content? Share it with your colleagues