Moustache Coffee Club Absorbes Root Coffee Roasters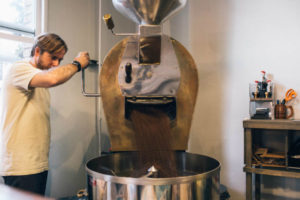 Moustache Coffee Club, the American coffee subscription company, has absorbed its nano-roasting offshoot, Root Coffee Roasters, both of which were founded by recent Irish transplant Sean Reilly.
The coffees are sourced primarily through Nordic Approach and profiled by Reilly on a Quest M3 roasting machine. Production is then completed on a partner roaster's Probat in Culver City through a toll-roasting agreement.
Moustache Coffee Club has just finished its second round of house-sourced and profiled roasts, and looks forward to continuing to grow through subscription and online retail. There's no intention to enter the highly competitive field of wholesale, although Reilly does think there could be Moustache retail café a few years down the line, Dailycoffeenews.com reported.
Translator and lecturer of English, marketing specialist, project manager and content writer.
Just a dreamer, who loves interesting books and good coffee!