Starbucks invests in Princi, the Italian boutique bakery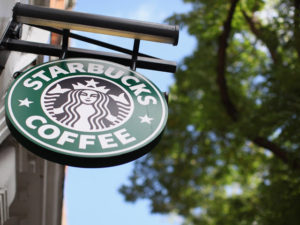 On Wednesday 13th July, Starbucks Corporation announced a financial investment and global licensing deal with Princi, the renowned Italian boutique bakery and café.
Starbucks, Milan-based Angel Lab and Pekepan Investments, will focus on expanding the number of standalone Princi locations worldwide. In 2017 the corporation will open the first store in Seattle, and then they will open in Shanghai and the following year in New York Roastery (reuters).
Furthermore Princi will become the exclusive food purveyor at the new Starbucks Reserve Roastery and Tasting Rooms in Shanghai and New York.
Princi claims "As a young man, I dreamed of the opportunity to bring traditional Italian baking to customers in my country but when I opened our location in London, I realized how much we could also offer an international clientele. I have long admired Starbucks, the values Howard has imbedded into his organization, and we are honored to be a part of bringing to life an entirely new retail environment with the Roasteries."
According to qsrmagazine the company will also partner with Rocco Princi to bring a premium food experience to its new Reserve.  Starbucks has nearly 24,000 stores around the world and offers Reserve coffee in nearly 2,000 locations in 30 countries.
Interesting content? Share it with your colleagues