Rwanda to Increase Coffee Production for Economic Growth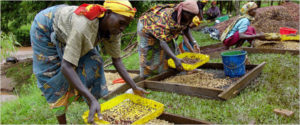 Rwanda is the second country after Kenya to export much of its coffee in the EAC Region. For this reason, the president of Coffee Exporters and Processors Association of Rwanda (CEPAR), Pierre Munyura Kamere, sees coffee as a key element to attain sustainable development, reports allAfrica.
CEPAR, founded in 2010, has as aims to increase the production, promotion and marketing of coffee in and out Rwanda. So far, CEPAR exports almost 75% of coffee produced in Rwanda. To help increase coffee production, the establishment of the fertilizer fund, that was initiated by the National Agriculture Export Board (NAEB) is being implemented by CEPAR.
The fertilizer fund was at first controlled by NAEB, an arm of the government that had the responsibility of buying and distributing the fertilizers. Unfortunately, they faced a lot of challenges like farmers not paying on time and delays in the purchase and distribution due to the government's bureaucratic institutions.
CEPAR took over this responsibility from NAEB last August and was able to buy 2500 metric tons of fertilizer. This quantity was distributed within one month to coffee producers through out the country. Advocacy, according to Munyura, has been one CEPAR's greatest achievements. This is because the association is recognized by the government and the Private Sector Federation (PSF).
To Munyura, "Rwanda is generally growing economically and socially." To him, the growth is not balanced as "rural areas are not growing at the same pace as the urban areas". Hence, the coffee sector could be an effective factor that can be used to promote a balanced growth.
The unstable international market prices have affected both producers and exporters of coffee in Rwanda. These fluctuations have had negative effects on sales and production plans for farmers which directly affects exports. To remedy this situation, Munyura stresses on the increase in local consumption of coffee. Rwanda consumes only 2% of its coffee production and the remaining 98% is for exports. This, he compared to Ethiopia, Colombia and Brazil which he claims consume more than 50% of local production. "Increased productivity is one way through which prices can be mitigated. I'm optimistic productivity can be doubled within two to three years from now", he said.
Munyura also doubles as managing director of Mibirizi Coffee and Food Stuffs (MICOF). MICOF owns four coffee washing stations, of which two is fully owned by Munyuru and the other two he co-owns with cooperatives. According to Munyura, "Although we have done a lot in promoting our coffee, there is need to do more to compete favorably on the international market."
It should be noted that 90% of the population of Rwanda is engaged in agriculture which accounted for about 33% of the economy in 2012. Their primary exports is tea and coffee. Coffee production in 2000 was at 14,578,560 tons compared to the pre-civil war variation of 35,000 and 40,000 tons. The crash in coffee prices in 1989 greatly reduced the purchasing power of Rwandans which led to increased domestic tensions as the economy relied a lot on coffee as a cash crop.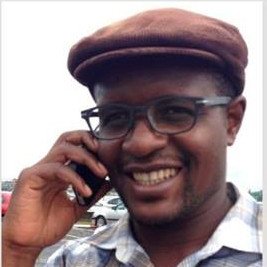 I am a blogger and an experienced freelance digital content writer with focus on small business, finance, agribusiness and tax law.
Interesting content? Share it with your colleagues