Ecom coffee trading reaches $1.9 billion in Italy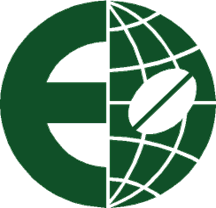 Ecom Agroindustrial Corp. is expanding its business in Europe with a new office in Italy, as reported by Bloomberg.
The world's second-largest coffee trader just opened their office in Genoa, according to Guillaume Zbinden, Ecom's southern Europe coffee manager. Also, the trader hired Davide Rocca from Louis Dreyfus Co. to lead the team in Italy, which is the third-largest coffee importer. "Ecom's presence in Italy has been too small compared to other countries," Zbinden said in a telephone interview. "Our market share in Italy is too little and we believe we can increase it in the near future, making our presence more representative of our overall size"(Bloomberg.com).
According to the London-based consumer research firm Euromonitor International Ltd, coffee is an intrinsic part of Italian culture with  sales in the country reaching $1.9 billion last year. Data from the International Coffee Organization also showed that Italians consumed 5.6 kilograms of coffee per person last year.
An Euromonitor February report said that while Italy still has many small coffee companies,  roaster Luigi Lavazza SpA had the largest market share with 37 percent last year.  Segafredo Zanetti SpA and Illycaffe SpA are other Italian roasters, Zbinden adding that "Italy is one if these markets where you have to be local, you have to speak the language, you have to understand their culture and the taste of the coffee they like".
Diana Diaconu studies World and Comparative Literature/English Language and Literature in Iasi, Romania. Her area of interest aims at discovering as much as possible from human's cultural experience and existence. Diana continues to progress her passion for writing and her enthusiasm for reading and understanding.