Farmer Brothers Take-Over West Coast Coffee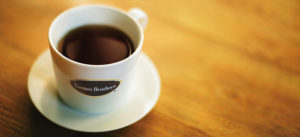 The Farmer Brothers, a Texas-based coffee roaster, distributor and wholesaler has taken over West Coast Coffee Company, reports Daily Coffee News. They acquired it for $13.5 million including a possible $1 million that depends on the company's future performance.
According to the news report, West Coast Coffee will be a subsidiary of Farmer Brothers carrying out its direct store delivery unit. West Coast Coffee will maintain its roasting plant and offices in Hillsboro as well as its management team headed by James Beckman (General Manager) and Vincent Robert as Director of Operations will continue to carry out their normal duties.
West Coast Coffee had been known for its coffee expertise with quality products and customer service. This is one of the main reasons Farmer Brothers acquired it, revealed Mike Keown, CEO of Farmer Brothers.
It should be noted that West Coast Coffee runs operations in Washington, California, Oregon, and Nevada. Their main focus is convenience stores, food-service and grocery shops. They do both direct and third- party distribution.
Farmer Brothers offer gourmet restaurant coffee services products with its customers' base being the hospitality, food-service, gaming, health-care and retail establishments. Their coffee products include Espresso, coffee blend, premium coffee, specialty coffee, traditional coffee and others.