IMA Introduced the GIMA 590 Machine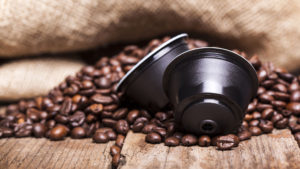 Consumer demand for single-serve coffee products continues to grow and smaller roasters are looking for a way to enter the market, stir-tea-coffee.com reports.
An Italian packaging solutions provider has introduced the GIMA 590 rotary capsule filling and sealing machine. The Italian IMA, founded in 1961, is a world leader in the design and manufacturing of automatic machines specializing in the tea, coffee, dairy, food, cosmetics, and pharmaceutical industries.  The company has 38 manufacturing locations throughout Europe, the United Kingdom, the United States, India, and China and proclaims a sales network covering nearly 80 countries.
According to GIMA's area manager Simone Capponcelli, capsules give you many opportunities. They are not only for coffee but also tea, chocolate, soups, and other things. "Nespresso is the most widely used coffee capsule system in the world" Capponcelli said "The Nespresso patent expired so now the capsule is an open platform. If you want to make an espresso capsule clone, you can do it".
In North America, the K-cup is king and, like the espresso machine, the K-cup platform is open to clones as well. About 28% of North American households have a K-cup brewing machine, and 14.5 billion capsules are produced for coffee and tea consumption and more, added  Capponcelli.
The 590 machine allows a roaster to fill as few as 100 capsules per minute. With the increase of production, the machine will be able to shift to 200 capsules per minute. According to Capponcelli and reported by stir-tea-coffee.com, GIMA 590 machine is designed the way to accommodate roasters' smaller production areas.
Translator and lecturer of English, marketing specialist, project manager and content writer.
Just a dreamer, who loves interesting books and good coffee!