Coffee culture is ingrained in the everyday life, culture and history of Portugal. The Portuguese were crucial actors in expanding the coffee industry into what it is today with Portuguese colonists introducing the coffee plant to Brazil. There isn't space here to explore the rich history of Portuguese coffee culture, but I will write about this more at some point soon.
Drinking coffee in Portugal is an everyday part of life, with cafés found almost on every street, and espresso being the most common drink.  Coffee is significantly cheaper to drink out of the home, than it is in the UK. An espresso wouldn't usually cost you more than € 1 and in most cases is closer to € 0.50. If you ask for a coffee (um café) an espresso is what you'd be served, although there are regional variations for different coffees too. If you were in Porto and wanted an espresso you'd order um bica, while in Lisbon you'd order um cimbalino (named after the La Cimbali espresso machines).
They have a range of c...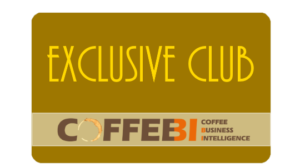 This content is reserved for CoffeeBI Exclusive Club members.  You can join our club by subscribing to the CoffeeBI Membership Program. Log in to access your Club area or sign up now, it's free: click here to sign up.