Starbucks Plans to Come to Italy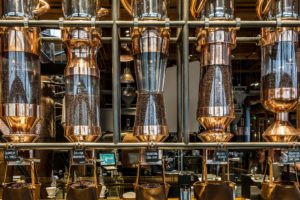 Starbucks is planning to launch in Milan, Italy late next year announces CEO Howard Schultz as reported by Fortune.com. Instead of a traditional café, Starbucks plans to come to Italy with their super-premium Reserve Roastery. Location selected is post office building on Piazza Cordusio says Fortune.com.
Even though the well renowned Starbucks CEO is about to step down from his post this April, exploring the Italian grounds has been on his list-of-goals for a long time. He plans to further build company's high-end brands as executive chairman.
Company already had plans to open up this year in Milan. But plans have been changed and now the regular Starbucks cafés will open after the opening of the Roastery. The company is investing on the planned sites for small number of cafes in Milan until then.
The first ever Starbucks roaster made its debut in Seattle back in December 2014. With Milan's flourishing café culture, Starbucks hopes to score success and deep engaging retail experience beginning with the craft coffee segment.
According to Fortune.com, Starbucks previously said that Italian businessman Antonio Percassi would open the first Starbucks cafe in Milan at the end of 2017 under a licensing arrangement.
Such Reserve Roastery projects by Starbucks are also under progress in Shanghai, Manhattan and Tokyo. Some 30 Reserve Roastaries are on the list to be built by the company in near future.
Writer and content contributor for international magazines and websites.
Nida has been writing professionally for CoffeeBI since March 2016.