Philz Coffee Plans Expansion in Boston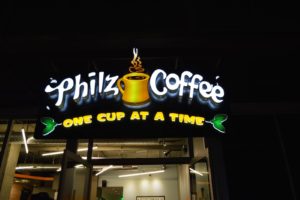 In one of his interviews, Philz Coffee CEO Jacob Jaber said that the company is planning a systematic expansion outside of San Francisco Bay area, as reported by Forbes.com.
The company is working with a private equity firm TPG and has raised $45 million so far. The CEO refused to disclose any valuation made for his San Francisco-based family business. The company has already extended its chain of coffee houses to Washington, D.C. earlier this year and plans to touch Boston by 2017.
The company originally started out back in 2002, from Mission district corner market and has grown to 34 locations over a period of 15 years. Jaber and his father Phil, the founder of the company are targeting 50 locations across four major cities by the end of 2017.
The company has always given priority to establishing its name first in a given region instead of focusing on franchising and licensing goods to other retail locations and rapidly increasing the number of outlets.
The company has been operating in Los Angeles and now plans to extend the number of stores there, to six. Just like that there are only two stores in D.C. that are expected to soon have neighboring locations in Maryland and Virginia. Their next destination is Boston and target audience will be young college students.
The company is hopeful to make its name among already existing high end players of the region (Forbes.com).
Writer and content contributor for international magazines and websites.
Nida has been writing professionally for CoffeeBI since March 2016.