The bustling American caffeine experience: the third wave in the USA
While Americans might not necessarily be attributed as the founders of the java or the first to begin drinking coffee, or even the best roasters in the world, it has introduced the world to Starbucks, a marvel, no matter how much critics complain of the drinks being overpriced.

Come on, had there been no Starbucks, do you think the world would have been accustomed to shelling out a couple of dollars for the caffeine experience more than the drink? I doubt that. While I do not mean to say that the beverage in itself has no significance, modern ethnographic surveys reveal that a majority of customers, these days, seek for that experience in coffee shops. With the pandemic seeming to have crippled businesses across the globe, we can only cherish such memorable experiences by availing takeaways or maintaining our distances.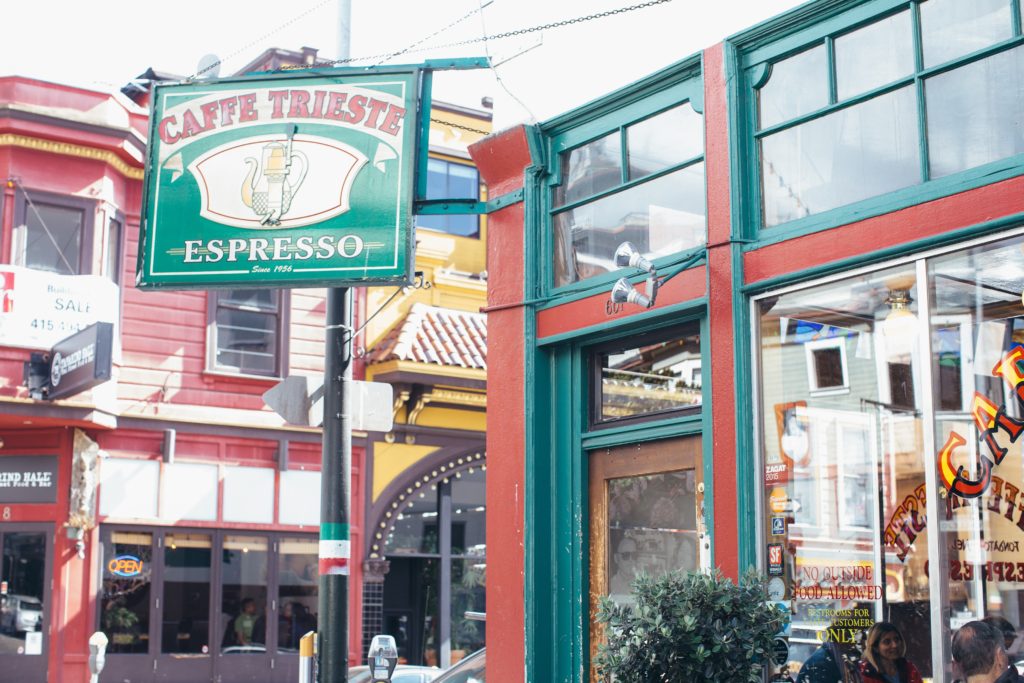 With specialty coffee spreading like wildfire, which gave rise to the Specialty Coffee Association of America (SCAA), the world has witnessed several waves and types of coffee. For simplicity's sake, let's enlist the common terms used in the caffeine lexicography:
Specialty: The highest graded coffee made from Arabica beans usually. Any coffee beans graded 80+ points on a 100 point scale is termed as specialty coffee.
Artisan: This is created when the grower takes extra steps and care to ensure that quality is maintained, even if it comes at a higher price.
Gourmet: Regular coffee amalgamated with blends/ flavours to make it richer
Green: Simple coffee that hasn't been roasted and is raw
Roasting: Scientific procedures in place to process natural coffee beans. This is when the beans undergo a change in taste
Cupping: Tasting
Grading: Coffee is graded accordingly by sorting the beans over screens with different-sized holes
First Wave: When the consumption grew that led to the emergence of coffee as a tradeable product, back in the earlier times
Second Wave: Around 1970s, some researchers attributing the foundation of Starbucks with it
Third Wave: Special, concentrated efforts from both the manufacturers and the consumers in order to conserve the tradition of specialty coffee
Blends: Two or more varieties mixed together
Single-origin: No blends, produced on one farm in one single estate
Americans take their coffee seriously. For Americans, coffee is that beverage that puts you to sleep when not drank. While the United States has come a long way and has laid the foundation stones to many firsts in varied fields, be it research or art, principles or finance, its gastronomic expeditions have been no less famous. Americans love to indulge- Keeping up with this, let's have a quick look at the top five bustling cities to get your dose of caffeine right.
New Orleans
Home to the famous Cajun and Creole, the city that bursts of life, NOLA is your jazz corner. While The Crescent City has earned itself quite some reputation over the years in terms of jazz, fun, food and an ensemble culture, this Paris of the South, as dubbed by most tourists, find the Beignets to be a classic- pair them with a cup of cafe au lait for the ultimate NOLA transition into a different world.
New Orleans has experienced tremendous growth when it came to coffee, given the third wave and added emphasis from the bean-to-cup stories. From the Cherry Espresso bars that are at various locations across the city to the Station Coffee Shop & Bakery quite known for its unusual architecture to shops like HiVolt coffee, mammoth espressos and more, these are your go-to places.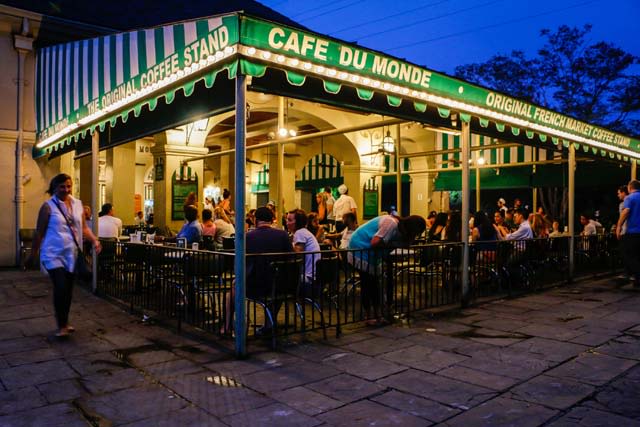 Las Vegas
How much do Americans love coffee? As much as kids love candies!
While what happens in Vegas, stays in Vegas, it's surprising to know about the spread of coffee in the city. While it can be said that the rest of the nation was exploding with the waves of coffee and the rise of the artisanal or gourmet coffee, this place seemed to be in a la-la land of its own as if it was still the late 20th century, with sugary beans and roasted lattes.
However, the tables turned and dear Vegas did come a long way, in what can be said to be a very short span of time. Places such as Mothership coffee, Vesta coffee roasters, Sunrise coffee have all lived up to the big American dream.
San Francisco
Arguably one of the best places where coffee experiences come to life, San Francisco is your city. With big names such as The Interval, which allows you to hold sessions so as to rekindle the spirit of conversations, 20th century, Sightglass, Verve coffee roasters and many more, these coffee shops are passionate about coffee, and take similar delight in sharing their passions to you via a quick cup of the beverage, or having a chit-chat with you.
Los Angeles
Let's put it straight, Los Angeles is one of the most-visited places in America, the land where dreams turn into reality. While many opine that perhaps wine and fine dine is all that goes into the making of the showbiz in LA, let's not forget stores such as Menotti's Coffee Shop, or The Boy & Bear, Cognoscenti Coffee Bar and else that has revolutionised the coffee scape of this plush city from those sloppy sugary drinks into much more romanticised better beverages.
New York
This is THE place to untap your caffeine fix. Stop by to indulge in a hot cup, engage yourself in brew lessons, and explore the serious coffee fix that every borough has to offer. New Yorkers know how it is to stop by and get your Java fix, else in a bustling city like this, come afternoon and you'll drop dead. From shops such as Birch that is a non-dairy connoisseurs' delight to the Sant Ambroeus, which has spread around Manhattan like wildfire, these should be on any travellers' go-to list! Closely trailing the wave is the La Colombe which is unanimously the best coffee cup made available in the entirety of NYC.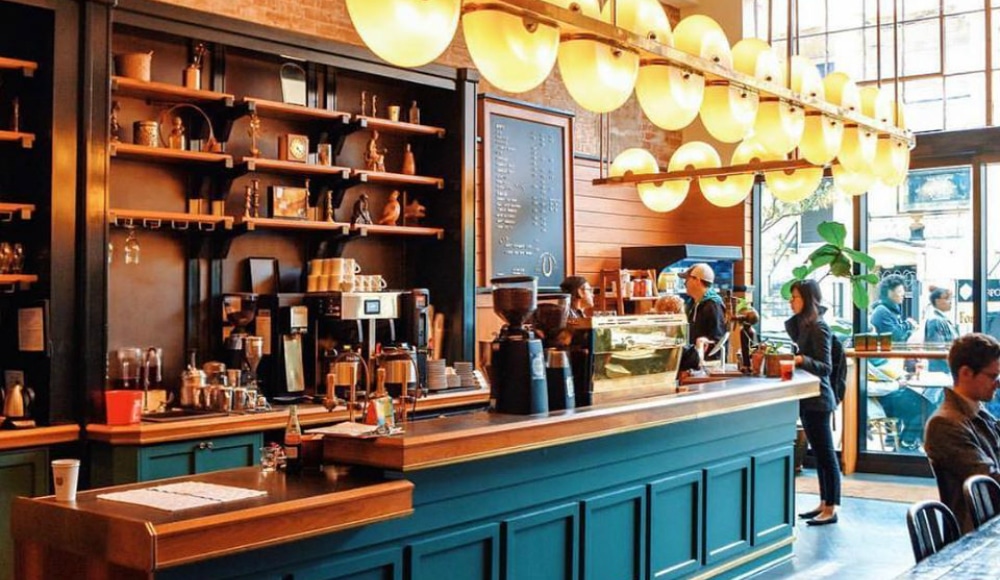 With places such as Seattle, which is the home to the living American legend of Starbucks, and Oakland, Illinois etc., America has emerged as a coffee connoisseur's paradise, These are the places that will keep you coming back for more, even before you satisfy yourself with the current treats. Rich history coupled with great gastronomic expeditions can be termed as the best any man can get. And while these five spots are otherwise known for their rich lifestyles, coffee can be said to have taken up a major part of their lifestyles.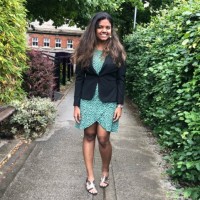 With a background in economic and international business management alongside experience in content creation and digital marketing, Alpona has a huge aficionado for coffee which only seems to be growing with every passing day. This is displayed through her food blog. If passion is combined with work, no amalgamation is more beautiful is what she believes in.