Plans of Expansion by Peet's Coffee Company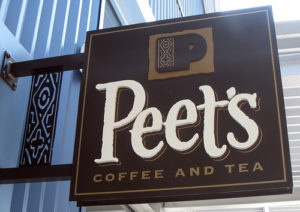 California-based coffee company, Peet's Coffee, plans to keep up with better service provision. The company has decided to invest $58million into an East Coast manufacturing facility. Peet's is planning to build a 175,000-square-foot roastery in Suffolk, Virginia  , as reported by Fortune.
The company wants to make sure their coffee, when sold to the customers, is fresher than ever. With their roastery set-up in Alameda, California, beans supplied in California could be as fresh as roasted a couple of days ago (less than a week old) but when the same beans reach Boston they couldn't be as fresh.
To cover their growing customer demand, company has decided to increase their roasting capacity in order to serve better the regional retailers. The company runs a direct-store delivery system looked after by an internal sales team. The company covers some 14000 grocery stores, and offers fresh coffee in their own unique way by removing any of their coffee from the stores that is more than three months old and still sitting on the shelves. Not many companies do that and other coffee found on the shelves of retailers can be as old as an entire year.
Peet's coffee started out in Berkeley, California in the year 1966. The company holds a good reputation in San Francisco Bay Area and is growing along the East Coast. The company doubled its sales in the last four years around $800 million in 2016 according to Fortune.
According to Fortune : " The facility Peet's is building in Virginia is a manufacturing facility—not a retail destination like the roastery rival Starbucks built in Seattle. The bigger coffee giant has outlined a plan to open up as many as 30 of those large retail concepts, part of a push by Starbucks to sell more ultra-premium coffees. "
The company is focused on establishing its presence in new cities . In D.C. it now has 23 stores after only entering the market in 2014. Other areas that might be the centre of their focus are Boston, Chicago and on the West Coast as mentioned by Fortune.
Writer and content contributor for international magazines and websites.
Nida has been writing professionally for CoffeeBI since March 2016.