Eu'Vend & Coffeena: Driving Force for the Industry

Eu'Vend & Coffeena – International Vending and Coffee Fair is already taking place for the eighth time and will once again present a clear profile in 2017. Nearly the entire vending industry is meeting in Cologne to demonstrate both its innovative strength and its extraordinary flexibility in supply needs at work, in everyday life and during leisure time. Once again with around 180 suppliers from 20 countries, the trade fair duo is well-positioned as always, and will present the latest products and solutions on the themes of vending, coffee, hot beverages, supplementary products, snacks, beverages, refill products, payment systems, cups and services. "Eu'Vend & Coffeena not only enables a complete overview of the industry, it is also an important driving force for new business potential", commented Dietmar Eiden, Vice President of Trade Fair Management, Koelnmesse. "Thus, for example, the theme of Office Coffee Service will be presented for the first time holistically, oriented to the requirements of the modern working world." Organisers of Eu`Vend & Coffeena are Koelnmesse GmbH and the German Vending Association (BDV) as industry sponsor.
The Eu'Vend provides the interface between the manufacturers of vending machines and the manufacturers of filling products, as well as between the operators and potential users of vending machines. coffeena supplements the strong profile of Eu'Vend in all areas revolving around the theme of coffee.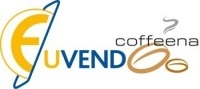 Like the previous event, around 180 suppliers from 20 countries will participate in Eu'Vend + Coffeena. Of these, 62 percent of the exhibitors come from Germany while 38 percent are from abroad. Among the companies exhibiting are Animo, Azkoyen, Bianchi, Bonamat, Brita, BWT water + more, Cloetta/ Red Band, Deutsche Extrakt Kaffee, ETNA, Huhtamaki, Ingenico, Jakob Gerhardt Automatische Verkaufsanlagen, Jacobs Douwe Egberts, J. J. Darboven, Kuchenmeister, Lavazza, Lorenz Bahlsen Snack World, LSI/ Jack Link's/ BiFi, Mars, N&W Global Vending, Paycult, Saeco, SandenVendo, Schirmer Kaffee, rheavendors/servomat steigler, Sielaff, Sinalco, Suzohapp and Uelzena, among others.
Also participating for the first time are the companies Alfred Kärcher in the water dispenser segment, Dr. Karg, Lotus Bakeries and LSI with the brands Jack Link's and BiFi in the filling product segment, Schaerer from the WMF Group and Stüwer from the vending machine segment. A strong brand for professional out-of-home coffee service could be won with Tchibo Coffee Service. The supplier 365 Retail Markets will present pioneering micro market concepts.
Eu´Vend & Coffeena not only brings together supply and demand in one place, it also presents perspectives and visions for the vending and coffee industries. The central information and communication platform is the "Red Sofa". International experts explain themes and trends of relevance in the market, from Office Coffee Service / OCS through to vending in the out-of-home market or coffee to go, micro markets and new payment solutions, to barista-demonstrations and live roasting.
With the 'Vending Star', Koelnmesse and the German Vending Association (BDV), industry sponsor of Eu'Vend & Coffeena, distinguished innovations and the most recent product developments in the industry. The prize will be awarded on 28 April 2017 in the context of the "Eu'Vend & Coffeena Night" in the Rheinterrassen (a charge for participation). The contributions of the nominated companies in the categories "Aids for the operating of vending machines", "Concept" and "Innovative vending machine product" will be presented at the special "Vending Star Area" of Eu'Vend & coffeena in hall 9.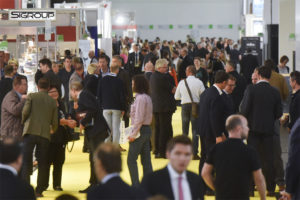 The "Visions of Vending" expert forum from the German Vending Association (BDV) is this year defined by the motto of "Rethinking vending".  Renowned greats in commerce will speak with the aim of illuminating the future of the vending business. The list of speakers includes Marco Atzberger (EHI Retail Institute), Jan Marck Vrijlandt (Selecta), Frieder Steigler (Reha Vendors Group), Ulrich Binnebößel (German trade association (HDE)) and Prof. Jens Wetterau (Hochschule Niederrhein (University of Applied Sciences of the Lower Rhine region)). "Visions of Vending" takes place on Friday, 28 April as of 1:30 p.m. in the Congress Centre North of Koelnmesse.  The expert forum will be hosted by Aris Kaschefi (managing director of the BDV) and Eric M. Schwaab, publisher of the trade journal "Vending Report".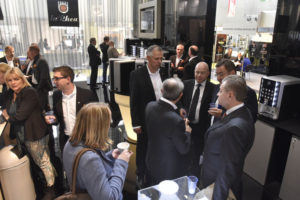 The "Office Coffee Corner" special event makes the trend theme of Office Coffee service unmissable. New OCS concepts for supplying employees and customers with hot and cold beverages, as well as snacks are called for as a result of changing work worlds. The coffee corner is an important element of modern worlds of work for exchanging ideas, brainstorming or for a short break now and then. Trade visitors can inform themselves extensively at the special event about OCS solutions with various providers like ETNA, Jacobs Douwe Egberts, Lunch Vegaz, N&W Global Vending and provenero.
Eu'Vend & coffeena is organised by Koelnmesse. The industry sponsor is the German Vending Association e.V. (BDV). The trade fair is once again taking place in hall 9 of the Cologne fair grounds, which has its own entrance. For further information visit www.euvend-coffeena.com.
Koelnmesse – Global competence in food: Koelnmesse is an international leader in organising food fairs and events regarding food and beverages processing. Trade fairs such as the Anuga, ISM and Anuga FoodTec are established world leaders. Koelnmesse not only organises food trade fairs in Cologne, Germany, but also in further growth markets around the globe, for example, in Brazil, China, India, Japan, Thailand, the United States and the United Arab Emirates, which have different focuses and contents. These global activities enable us to offer our customers a network of events, which in turn grant access to different markets and thus create a basis for sustainable and stable international business.
Further Information is available at: http://www.global-competence.net/food/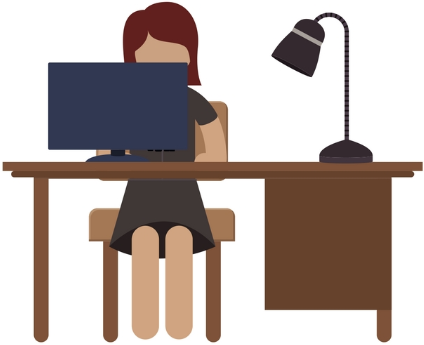 We are a small group of people committed to bringing or selecting unique stories on the B2B coffee industry. We work with CoffeeBI analysts, researchers, and coffee experts from several parts of the globe.