Starbucks Says Hiring Refugees Hasn't Hurt Its Brand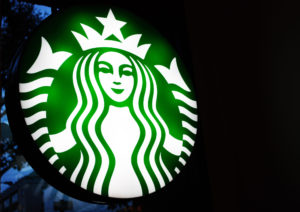 Opposed to what looked like hurtful media campaign against the brand's announcement of hiring refugees, hasn't done any practical damage – says Starbucks in a letter that shows market research from Kantar Millward Brown, firm that has been providing Brand Equity measurement for Starbucks since 2013 (Reuters and Fortune.com).
As the coffee giant made the promise to hire 10,000 refugees worldwide (over a period of five years) at the end of January 2017 soon after, an array of social media boycott campaigns followed the announcement. Reason was the politically charged environment during which the announcement was made. It was when the US president Donald Trump was freshly elected and his first executive order to ban the travel of refugees (from predominately Muslim nations) was released. The announcement was perceived as a political statement by Trump supporters in the given environment.
Starbucks' chief strategy officer has disapproved of the results a YouGov BrandIndex survey that indicated Starbucks brand has suffered from the boycott. Matt Ryan said the result "do not reflect the customer satisfaction and perception trends we are seeing so far in 2017." as reported by Reuters.com.
No details of the research data has been published by Starbucks because of the confidentiality matters. But misinformation circulating the market had to be negated for the stakeholders' sake said Matt Ryan (Fortune.com).
"In February 2017 — after the announcement — we did not observe any substantive impact on Customer Consideration, Future Visitation Intent or Brand Perceptions or any other key performance metrics for the Starbucks brand," says Brian James, president of Kantar Millward Brown (Reutuers.com).
Writer and content contributor for international magazines and websites.
Nida has been writing professionally for CoffeeBI since March 2016.