ICO Executive Director's Speech in the World Coffee Producers Forum

London, 14 July 2017 ─ The Executive Director of the ICO, Mr José Sette, gave a speech in the opening ceremony of the 1st World Coffee Producers Forum (Medellin, Colombia from 10 to 12 July 2017).
Mr Sette stressed that the main challenge faced by the world coffee sector is the achievement of sustainability. In order to address this, a healthy and competitive environment in which the interests of commercial sectors of the global industry are aligned with the needs of the other links in the global coffee value chain is required. Work on sustainability often focuses too narrowly on social and environmental questions, while the economic welfare of some parts of the value chain, especially growers, is relegated to a secondary plane. Above all, sustainability must be 'growercentric', since farmers are the basis of the entire coffee value chain.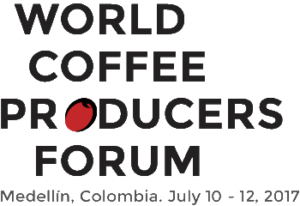 The Executive Director emphasized that 25 million families are directly dependent on coffee and over 100 million people are indirectly involved and dependent in the coffee value chain. A huge majority of farmers are smallholders and coffee is their main source of income. To protect their livelihoods is the joint responsibility of all stakeholders. Mr Sette stressed that concerted efforts by all segments of the coffee value chain were needed to achieve this objective.
The Forum was opened by the President of the Republic of Colombia, His Excellency Dr Juan Manuel Santos. Among the dignitaries present were the Presidents of Costa Rica and Honduras, as well as the Vice-President of El Salvador.
(Source: ICO)
Interesting content? Share it with your colleagues