Coffee House sold to Azerbaijan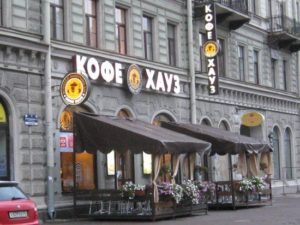 Coffee House, a Russian coffee shop chain, has sold its first franchise to Azerbaijan. The first café will open in Baku, the country's capital. The franchisee is Coffee House Azerbaijan, LLC.
Azerbaijan is a complicated market, with specific traditions. The most popularity is gained by places where one can celebrate a 500-person wedding. The market is more traditional, people are loyal to national cuisine, so opening a European style coffee shop might be a challenge.
Coffee House is now interested in selling franchise both in Russia and abroad.
Russian Coffee House chain was founded in 1999 by Timur Khayrutdinov. In 2014 the chain was acquired by its rival, Shokoladnitsa. This chain belongs to Aleksandr Kolobov who is also a master franchisee of Burger King in Russia (buybrand.ru).