Facebook can help you to turn fans into customers. This only works, though, if you manage to involve your fans, when done right. And I'm not only talking about getting Likes, Shares and Comments, but engaging and interacting with your online coffee community.
Without the interaction of your fans, the Facebook algorithm will rank you lower and lower, your posts cannot be seen and your goal – more fans, more reach AND more customers – is slipping out of your hands.
What can you do about that?
1. Your Facebook Fan page
Is your fan page attracting the right people to your coffee business, yet? Make the check! Have a look at your fan page description, at your header photo… View your whole page through the eyes of your fans. Is it how you want your online coffee community see your business? Would you become fan of your own page?
Especially the header photo is the first thing your fans see, when heading to your Facebook fan page. Choose a photo that is of a good quality and has t...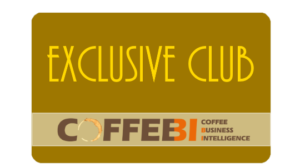 This content is reserved for CoffeeBI Exclusive Club members.  You can join our club by subscribing to the CoffeeBI Membership Program. Log in to access your Club area or sign up now, it's free: click here to sign up.